Civil service role comes with a salary of £23,290 plus benefits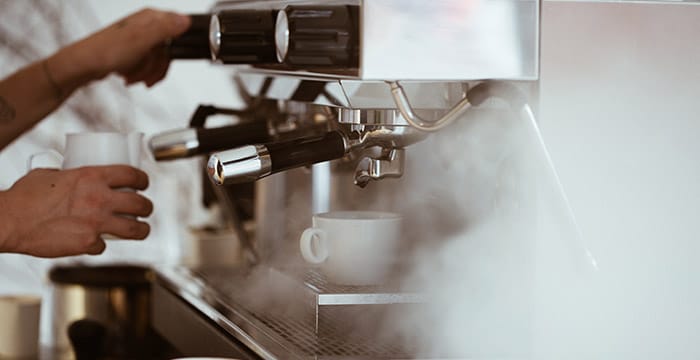 The government is looking to recruit a barista on a salary and benefits package that will leave many legal aid lawyers mulling a career switch.
Taking to Twitter yesterday evening, anonymous blogging heavyweight The Secret Barrister (SB) retweeted a job ad seeking a full-time 'Head Barista' for the House of Commons. According to the job listing, the central London post comes with a salary of £23,290 and benefits including a civil service pension, 30 days annual leave and a childcare voucher scheme.
While many Londoners would struggle to make ends meet on a salary of £23,290, particularly those with families, SB was quick to claim "this total package is more than the average income of a junior legal aid barrister".
This total package is more than the average income of a junior legal aid barrister. https://t.co/bSwKVKHV5i

— The Secret Barrister (@BarristerSecret) January 30, 2019
With several social media-goers questioning whether he (or she) was having a pop at skilled baristas, SB added:
"For the avoidance of doubt, that's not to suggest that the barista is overpaid. It's still a dreadfully low wage for central London. But it's to put into perspective how poorly we treat publicly-funded lawyers who bear life-changing responsibilities every day."
According to SB's blog, the median take-home income of a criminal barrister for 2012-2013 was around £27,000. However, as SB pointed out to at least one non-lawyer who questioned the barista-barrister comparison, legal aid fees have decreased significantly since then and, as a result, barristers' earnings.
Last year, barristers across England and Wales refused to take on new publicly-funded cases in protest against government cuts to legal aid, namely changes to the Advocates' Graduated Fee Scheme (AGFS). Around 100 chambers eventually joined the quasi-strike action. In response to the action, the government proposed an extra £15 million in justice investment. Members of the Criminal Bar Association (CBA) voted narrowly in favour of the deal — 52% (yes), 48% (no).
Publicly funded work aside, and over at the commercial bar, the picture couldn't be more different. Legal Cheek's Chambers Most List 2019 shows that pupils at the very top sets can receive awards northwards of £70,000 and go on to earn six and even seven figure sums.
Unfortunately, for those interested in applying for the barista role, the listing has since expired.