Dana Denis-Smith argues 'self-regulation doesn't work'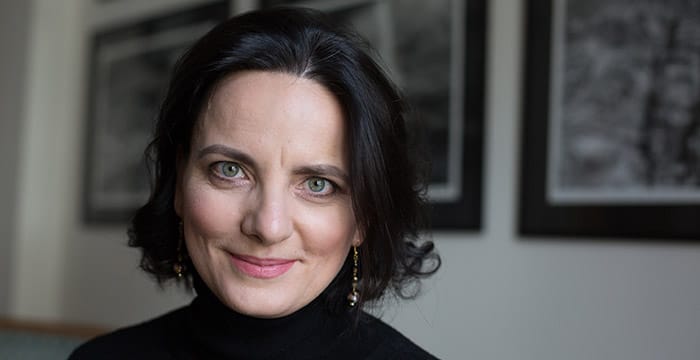 Amid a growing frustration over the ineffectiveness of gender targets, a magic circle lawyer turned legal entrepreneur has called for the introduction quotas to help boost the number of women at both equity partner and senior management level.
Dana Denis-Smith, who worked at Linklaters for two years, said the "rigid and inflexible structures" in many City law firms are the main barrier hindering women's progress to partnership. Denis-Smith, founder of The First 100 Years, a celebratory campaign charting the journey of women in law since 1919, continued:
"What we now need is to see equal numbers of men and women in leadership positions, receiving the same remuneration. Women are still not sufficiently represented at equity level, amongst QCs or in the judiciary and when they are, they are not paid as much as their male counterparts. We should be demanding equal representation and pay."
Suggesting that much of the problem was structural, Denis-Smith continued: "I would like to see an end to the 'salaried partner' position that is so often where senior women find themselves — promoted to partner but without the voting power conferred by being in the equity, giving firms the cover of higher female partner numbers. When women are not adequately represented at the top things do not change."
With this in mind, Denis-Smith, who launched Obelisk in 2010, an alternative legal service provider boasting over 1,500 freelance lawyers, said she had "come to the belief that quotas are necessary", adding: "Self-regulation doesn't work and will only take us so far."
In 2016, researchers found that 62% of female lawyers felt their gender had hindered their progress at reaching the top positions within the legal profession — this compared to just 16% of male lawyers. However, 47% of those questioned felt that quotas — whether enforced or voluntary — would be "ineffective" in addressing gender equality across the top City firms.
Dana Denis-Smith will be speaking at Legal Cheek's Future of Legal Education and Training Conference which takes place on Wednesday 22 May 2019 at Kings Place London. Tickets (first release) are available to purchase at the rate of £240 + VAT.