Lord Chief Justice: 'Call out' sexism on the bench
As another barrister goes public with negative experience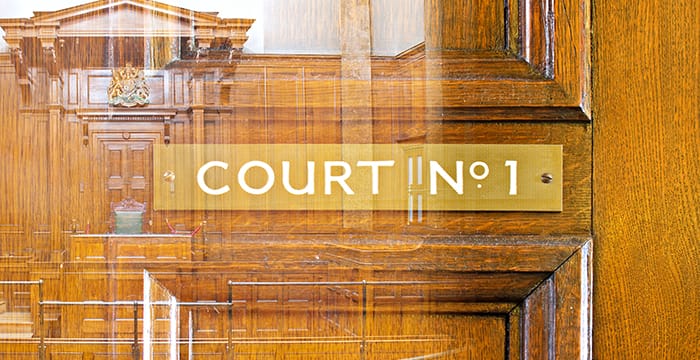 Allegations of sexism and bullying by male judges will be investigated and dealt with accordingly, the Lord Chief Justice has warned.
Delivering a speech at Middle Temple yesterday, the head of the judiciary of England and Wales, Lord Burnett of Maldon, said the recent rise in reports of inappropriate conduct towards women advocates "needs further investigation and consideration, both by the professions and the judiciary."
Pointing out that any inappropriate behaviour is likely to have been captured on the court's digital recording system, Burnett continued:
"This alleged behaviour should be called out and then it will be dealt with either by the leadership judges or within the formal, independent complaints procedure for which the Lord Chancellor and I are responsible. Judges must behave with courtesy and respect for all who appear in our courts and tribunals and there will be little tolerance of those few who do not."
The Lord Chief Justice's comments come just days after the Criminal Bar Association (CBA) published a string of anonymised stories of sexism faced by women barristers. In one example, a male judge, who wanted to sit on until 5pm, reportedly told a female advocate, "you should really think about whether the bar is right for you", after she raised childcare issues.
Elsewhere, a former barrister has gone public with her own negative experience of life at the bar. Writing in The Telegraph (£), Harriet Tyce recalls one particular incident where she was socialising with a group of barristers in a pub. Tyce, who was completing pupillage at the time, said:
"One barrister specialising in crime was holding forth about a rape case in which he was appearing. The defendant had compelled the victim to do lots of awful things during the course of her ordeal; details of which dripped off the barrister's tongue in vivid detail. He was clearly animated by talking about it — especially when he described in lingering detail how she was forced to bite her own nipples. Could I do that too? He was smiling as he asked the question, fully aware of how inappropriate it was."
Last week, a young criminal barrister hit national headlines after she urged her male colleagues to not act like they were on a "stag do". Joanna Hardy's plea formed part of a nine-point action plan to help improve the retention of women at the criminal bar.