Legal Cheek-BARBRI super-exam survey results revealed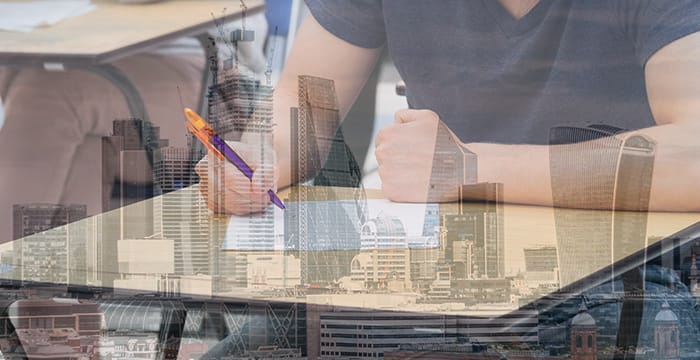 The UK's biggest law firms are preparing for a potentially radical shake-up in the way their future solicitors are trained ahead of the phasing out of the Legal Practice Course (LPC) from 2021.
Thirty-nine per cent of firms who responded to Legal Cheek's SQE survey, conducted in partnership with global legal education provider BARBRI, said that they would allow future trainees to join them after completing just the first part of the new Solicitors Qualifying Examination (SQE).
This is the equivalent of starting a training contract after only doing half of the LPC. The second part of the SQE would then be conducted on the job, allowing trainees to earn while they learn.
Nine per cent went even further, stating that trainees could join them before they had even started the first part of the SQE. Such an approach would see the vocational training stage completely merge with the training contract — which is similar to how the big accountancy firms operate.
However, 30% of firms said they would require students to complete both parts of the SQE before joining them as trainees. Such an arrangement would be effectively the same as the current system under the LPC.
Meanwhile, 22% of respondents were undecided about what approach they'd take. Which way this group goes could determine the overall direction of travel. The survey was taken by 46 respondents, with the results first announced at the Legal Cheek Awards last week.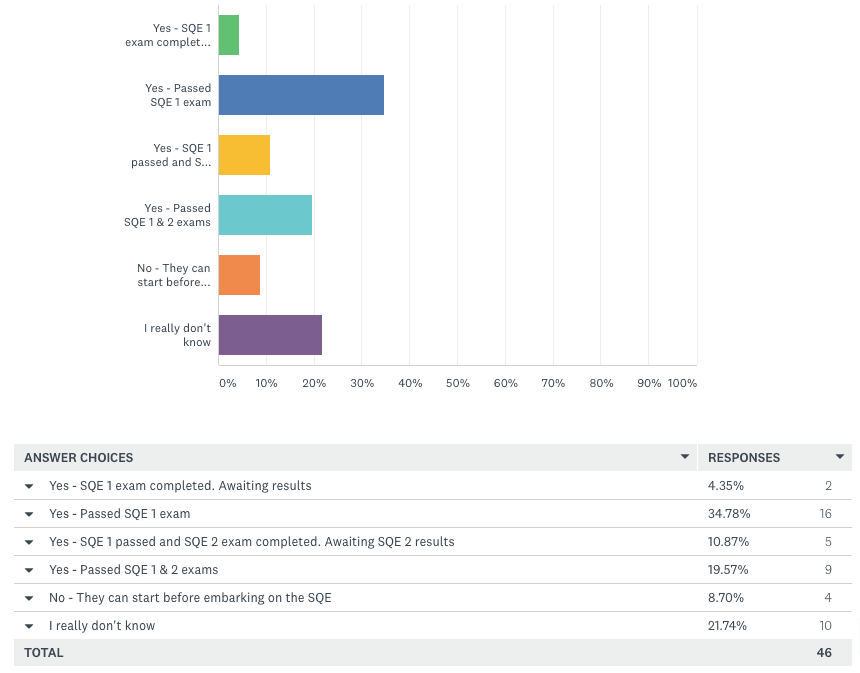 One striking change is how the firms envisage SQE training being delivered with 80% of all respondents believing SQE preparation will take place online or in blended learning format — a move away from the largely classroom-based LPC.
When it came to the content of the SQE, there was an overwhelming majority among the firms surveyed for steps to be taken to bulk it up — through the addition, for example, of business and tech training elements, some delivered as part of bespoke courses created by the firms themselves.

Sixty three per cent of respondents said their firms were considering additional preparatory training for future trainees beyond that provided by the SQE, with most set to deliver this in advance of future trainees joining the firm. Meanwhile 41% said that their firms were considering developing bespoke SQE courses and a further 15% of firms said that they were talking to other firms about developing SQE courses jointly as part of a consortium.
Expectations of future trainee numbers under the SQE system were unchanged, with 46% planning to take on the same number of new recruits, 15% expecting to hire more, 15% expecting to hire fewer, and 24% not knowing.
Commenting on the findings, BARBRI International managing director Sarah Hutchinson said:
"The great news for students is that the future looks stable with most firms expecting graduate recruitment to remain steady or even increase. The SQE will be a big change for students because much of the exam is computerised multiple choice testing unfamiliar to many UK graduates. The law firms are looking for innovative and effective SQE preparation that will ensure their trainees succeed in the exams."