Lady Justice Davies also admits to suffering from 'imposter syndrome' in convo with fellow female judge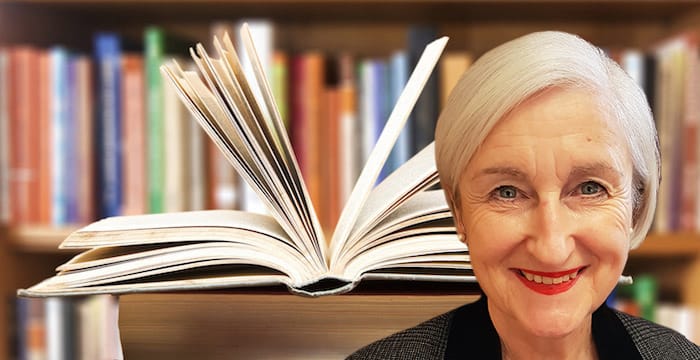 Good news for law students who find their textbooks less than riveting: being bored out of your skull is no bar to reaching the top of the profession.
No less a figure than Dame Nicola Davies DBE, Lady Justice of Appeal, has confessed that she loathed studying law as an undergrad and wishes she'd done English or history instead.
Davies, the first Welsh woman to reach the Court of Appeal, was speaking to fellow jurist Heather Hallett on a podcast published last week. Davies tells Hallett:
"If I was advising the teenage me, I would say to her, 'do English or history at university' — which is what I wanted to do. I didn't realise that I could do a non-law degree and then become a lawyer. It would have given me a breadth at that early age, 18 onwards, that I didn't have."
Oxford graduate Hallett interjects, saying that her own experience was different: "I loved reading law". "I didn't", Davies replies. She goes on to say that while both judges present studied law, "one enjoyed it, one didn't".
In previous reflections on her legal career, Davies has said that she "didn't exactly enjoy the study of law" and applied to Unilever as a graduate trainee after Birmingham University. When a Unilever executive advised her to stick with law, Davies trained as a solicitor — only to abandon that role to work in finance.

Davies, who turns 66 on Wednesday, eventually settled on the bar. She went on to become a medical law specialist who represented serial killer GP Harold Shipman at his murder trial. A judge since 2010, Davies was promoted to the Court of Appeal in 2018.
In the podcast, published to mark International Women's Day, the two judges also discuss "imposter syndrome" — saying that not even top judges are immune. Hallett says that "I have no doubt that confidence is very important to a successful career. I'm astonished that you and I have female colleagues who still talk about suffering from the imposter syndrome. We don't have male colleagues who do".
Davies agrees, saying that lack of confidence in herself "is something I have struggled with". Men, she adds, "are better at faking it".
Judges are increasingly making an effort to communicate through digital channels, with the Judicial Office and Supreme Court setting up YouTube channels and, in the latter case, an Instagram account. Davies and Hallett's discussion marks another step forward: while recorded discussion between judges have been played at legal conferences in the past, this seems to be the first dedicated judicial podcast that has been made available to members of the public.