Duo will start at BPP University Law School in autumn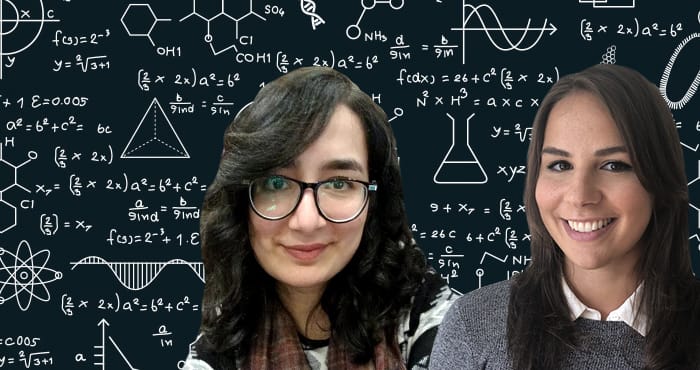 A biomedical sciences student from Manchester University and a York University chemistry graduate have bagged the first ever Graduate Diploma in Law (GDL) scholarships for science, technology, engineering and maths (STEM) students.
Syeda Rubab Zahra and Saskia Boardman were chosen ahead of a host of other hotshot applicants drawn from STEM Future Lawyers, the UK's only dedicated law careers network for science students interested in becoming lawyers. Since its launch in 2016, STEM Future Lawyers has grown to over 1,000 live members, all of whom are STEM students.
The duo were selected by a judging panel led by BPP's head of development (innovation technology), Adam Curphey, and its law school dean, Andrew Chadwick. They will each get £2,500 towards their GDL course fees, starting the course at BPP in the autumn. Syeda will be studying at BPP's Manchester centre, while Saskia will be in Leeds. Both will start their courses in September.
Zahra said:
"Though I loved studying biomedical sciences at a degree level, I knew I wanted to pursue something different with my career. As the recipient of the first STEM Future Lawyers Scholarship, I feel quite grateful that I'll be able to employ the skills I developed throughout my degree in the legal profession. After graduating, I intend to become a solicitor and work in either the commercial or the patent sectors, and BPP has provided me with the foundation to pursue this avenue."
Boardman commented:
"Having studied for a degree and PhD in Chemistry, I have become aware of the far reach of the law in the scientific field. From studying about the application of forensic evidence to assess crimes, to patents on pharmaceuticals and medical devices, I have realised the application of the law to science is fundamental to driving innovation in the technological industry, as well as preserving the rights of the general public as consumers and citizens."
She continued: "For BPP and STEM Future Lawyers to recognise the need for scientists to train in the law, and to support me to study the GDL through this scholarship, shows the importance of an understanding of the science that unpins the law in these areas, and it feels exciting to be able to embark on a career as a solicitor, using the skills I have developed from my scientific background to be a successful future lawyer."

Commenting on the scholarships, BPP's Adam Curphey told Legal Cheek that "the transferable skills and expertise that STEM students possess are a vital part" of the changing legal market. He added:
"The ways of thinking and doing that STEM students provide are an essential part of a legal profession that aims to deliver the best — and most innovative — services to clients, both now and in the future. As we at BPP integrate new skills, competences, and technologies into our programmes to assist future lawyers who are entering the profession at this exciting time, we are proud to welcome the worthy winners of this scholarship as part of our drive to develop STEM talent further, so that they can use those skills and that expertise to identify further opportunities for improvement in the profession."
Science students interested in law can sign up to STEM Future Lawyers here, or apply to attend its latest event, in partnership with Legal Cheek and BPP: 'Inside Track: Commercial, digital and data awareness – with Allen & Overy, Bird & Bird, Freshfields and Norton Rose Fulbright'.