Several new awards up for grabs as part of expanded funding programme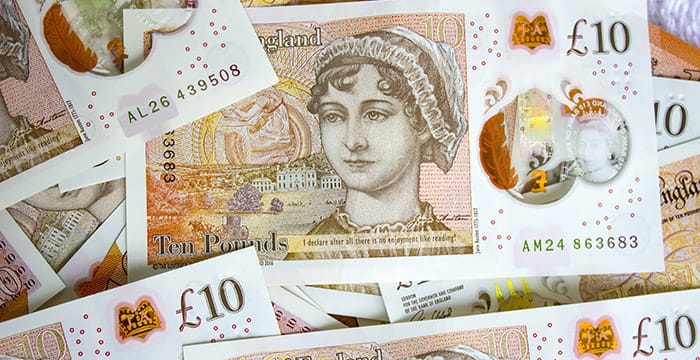 BPP University Law School (BPP) has ramped up its scholarship offerings for the forthcoming academic year, with more than £1 million in funding now up for grabs.
One of the new prizes on offer is the Lord Holmes Scholarship, which is awarded to students who demonstrate a "unique and inspiring legal career journey", "overcoming obstacles" or providing an "outstanding contribution to charitable causes." Named after the chancellor of BPP University, Lord Chris Holmes, a former lawyer and Paralympic swimmer, the scholarship covers the full cost of the successful applicant's postgraduate law course.
Other full fee awards up for grabs for the first time this year include the Dean of the Law School Scholarship, aimed at wannabe lawyers who demonstrate outstanding academic achievement, and the Future Leader Scholarship, available to students who show drive, ambition and outstanding leadership.

BPP's rival, The University of Law (ULaw), also offers a substantial scholarship fund. Its full fee postgraduate awards include the Sadiq Khan and the Baroness Sayeeda Warsi Set for Success Scholarship, aimed at applicants from less-privileged backgrounds. Meanwhile, City Law School will dish out up to ten full fee and 100 partial fee prizes for the upcoming academic year. These are awarded on the basis of academic excellence.
Rounding off BPP's new and improved prize list for this year are the Vice Chancellor and Pro Vice Chancellor Scholarships, full fee awards exclusively open to BPP students who make outstanding contributions to the BPP student experience. The legal education giant also offers a Graduate Diploma in Law (GDL) scholarship for science students in partnership with the STEM Future Lawyers careers network.
Explaining how scholarships can provide a vital financial lifeline to students who would otherwise be unable to pursue their legal dreams, Bar Professional Training Course (BPTC) student, Niamh Ingham, said:
"I was fortunate enough to receive support from the BPP scholarships fund which, alongside my Inns scholarship, allowed me to complete the BPTC without worrying about tuition fees. As a candidate from a low-income background, these scholarships were fundamental to my career and I look forward to commencing my pupillage in September."
The law school confirmed that up to 200 Career Commitment Scholarships, worth £2,000 each, will also be dished out to the runners-up in each award category.
Andrew Chadwick, dean of BPP Law School, added: "The law is one of the most competitive sectors for graduates — and that isn't going to change. However, we hope these targeted awards will help those with the ability, potential and drive to achieve their ambitions, regardless of their background."