Reality superstar completing legal apprenticeship, with plans to sit bar exam in 2022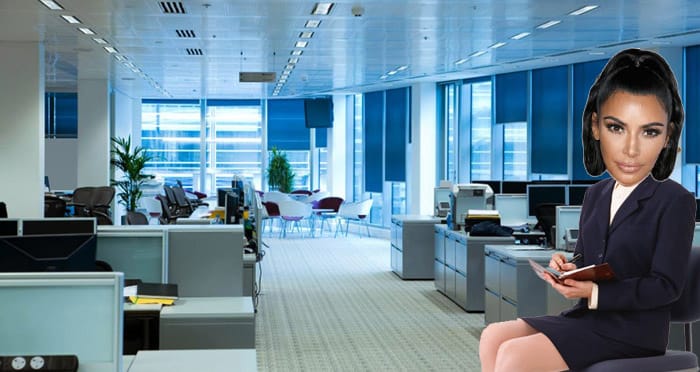 Kim Kardashian has revealed she is studying to become a lawyer. Yes, you read that correctly. The social media superstar began a four-year legal apprenticeship with a law firm last summer, with a view to sitting the California bar exam in 2022.
News of Kim K's fledgeling legal career comes almost a year she met with President Donald Trump to discuss reforms to the US prison system. In an interview several months later, Kim's husband, Kanye West, said:
"My wife is in law school now, and it's extremely serious to us".
But the reality starts representatives later clarified that she wasn't actually in law school, but "is so entrenched in the legal system with her activism that it is like going to law school".
However, what Kim K's people neglected to say was that she was studying to become a lawyer without going to law school.

Speaking in an interview with Vogue, The Keeping up with the Kardashians star has now confirmed she's completing her studies via a four-year apprenticeship with an unnamed law firm in San Francisco and plans to sit the California bar in 2022. This is possible because California is one of a number of US states that allow aspiring lawyers to sit their final bar exams without a law degree.
During the lengthy interview, Kim reveals how her legal studies are going:
"First year of law school," Kim says, "you have to cover three subjects: criminal law, torts, and contracts. To me, torts is the most confusing, contracts the most boring, and crim law I can do in my sleep. Took my first test, I got a 100. Super easy for me. The reading is what really gets me. It's so time-consuming. The concepts I grasp in two seconds."
Given the above, it would appear that the 38-year-old socialite has a natural aptitude for criminal law, just like her father, Robert Kardashian, a US defence lawyer who famously worked on OJ Simpson's murder trial.