Exclusive: But 9KBW will cover wannabe barristers' travel expenses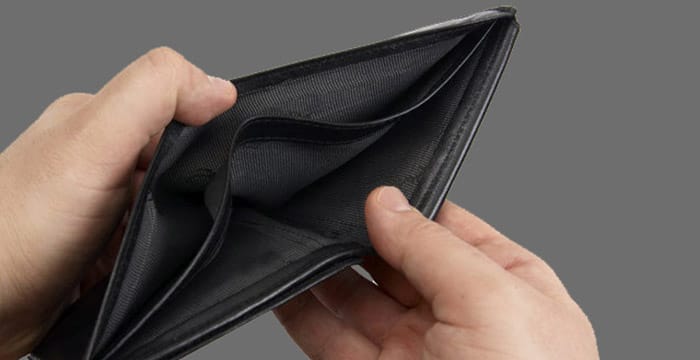 A criminal law set nestled in the heart of legal London is offering aspiring barristers the opportunity to spend up to six months in chambers learning the ropes. There's only one catch — it's "unpaid".
The internship, advertised on the website of 9 King's Bench Walk (9KBW), a Temple-based set covering, crime, immigration and regulatory matters, offers law grads who are unable to secure pupillage an opportunity to gain "real world legal experience" and "increase their knowledge of substantive areas of law".
The role is offered for a "minimum period of three months and up to a maximum of six months", during which time successful candidates will provide "valuable support" to chambers. But not valuable enough to pay successful candidates a salary. The ad describes the internship as "unpaid", but chambers will cover travel expenses "in and around London and for travel to conference venues".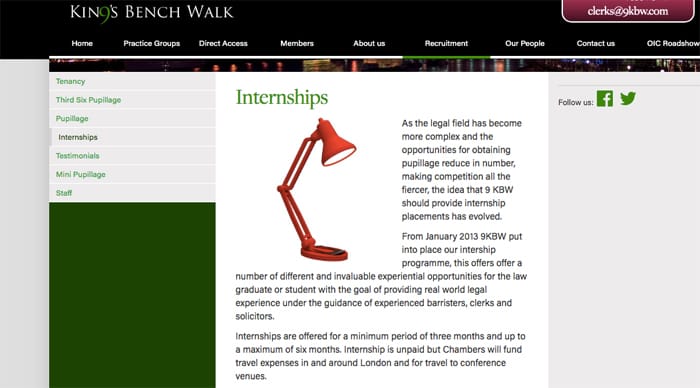 A spokesperson for 9KBW told Legal Cheek:
"Chambers offers two funded pupillages each year as well as a fully subscribed programme of two-week mini-pupillages. Our available funding is dedicated to providing those funded pupillages, but we also make the funds available to pay all intern expenses, to ensure that the internship can be undertaken at no additional cost to the interns themselves."
Probed on whether "all" expenses included accommodation for interns based outside of London, for example, the spokesperson added:
"Chambers pays travel expenses for travel in and around London as well as to any other venues we ask them to attend, such as conferences at solicitors' offices and to any training events. When interns are with a barrister we expect the barrister to purchase lunch for the student. We do not pay for accommodation."

A spokesperson for the Bar Council, which represents barristers in England and Wales, said: "The Bar Council is a signatory of the High Quality Internship Code and believes that it is essential that all internships are offered on an open and transparent basis in order to achieve effective social mobility and access to the profession."
While internships offer aspiring lawyers an opportunity to acquire valuable CV-boosting legal experience, as the ad makes clear, critics of unpaid roles (particularly ones lasting up to half a year) argue they unfairly preclude applicants without the means to financially support themselves from applying.
This is a problem that stems beyond the bar. Research published last year by the Sutton Trust, a charity that campaigns to improve social mobility, showed that 54% of internships in the "legal sector" offered no remuneration, while a further 17% covered expenses only.
UPDATE: Friday, 26 April — 11:45am
A spokesperson for the Bar Standards Board said:
"The BSB is concerned by the practice of offering long unpaid internships which may hinder equality of access to the bar since many students simply cannot afford to work for long periods without pay. We expect all chambers to have policies which promote equality and diversity and to operate fair recruitment and selection processes."