'We know where you live': Couple jailed for threatening judge lose harassment appeal
Sinister references to judge's personal life gleaned from public social media posts count as criminal harassment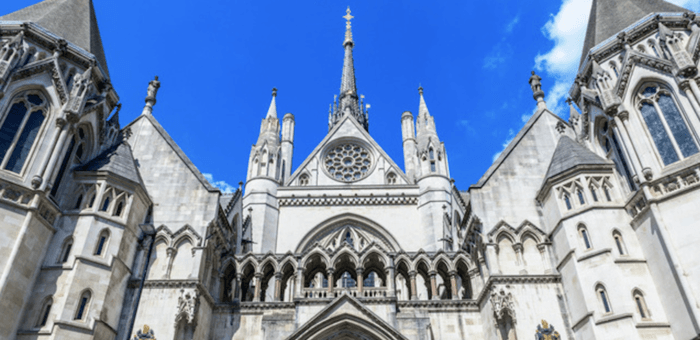 An East London couple who sent the judge hearing their case threatening messages and boasted of knowing where she lived have lost a High Court appeal against their conviction for harassment.
Gary Hilson and Tracy McCarthy dug out family court judge Carol Atkinson's personal email address, posted her an abusive birthday card and made allusions to her daughter's movements.
The judgment does not spell out exactly why the couple went for Atkinson, but does mention that they were involved in "long and contentious litigation in the family courts… [which] concerned the adoption of children".
The case revolved around four separate incidents between 14 September and 2 October 2017:
Emails about the case were copied to the judge's personal email address, which Hilson and McCarthy "had gone to considerable trouble to find".
The pair remarked that "we know where the Judge lives" within the hearing of court staff.
During a hearing, the pair told the judge that she could drop off a document relevant to the case "as you goes to the aquatic centre", where her daughter took swimming lessons
The judge received a birthday card with the message "keep up the good work stealing for profit. Don't drink too much raspberry gin and stagger back to Sarf, London. Love Tony and Cheri [a reference to Tony and Cheri Blair]".
The pair were originally convicted of harassment at City of Westminster Magistrates' Court last year. A distressed Judge Atkinson told the court that she had had to drop out of the case, install CCTV and a panic button and show her daughter a picture of Hilson in case he approached her, according to press reports at the time.
Appealing against their conviction by way of case stated to the High Court, Hilson and McCarthy argued that the first and third incidents didn't count as harassment in the criminal sense.
In particular, their lawyer noted that the couple had found out about the judge's personal life from her own social media accounts. Atkinson had evidently alluded to her daughter's swimming lessons on Twitter, and posted her home email address in a public reply to a friend thinking that it was a private direct message.
Alexander Pritchard-Jones, acting for the couple, said that the courts needed to accept that notions of privacy have changed as a result of social media, which entails an "on-going, semi-permanent conversation with the world". He argued that merely mentioning publicly available information could not be a criminal offence.
But the High Court gave this argument short shrift, saying:
"Mr Pritchard-Jones cited no principle of law which supported the proposition that mentioning publicly available information to somebody is incapable of amount to harassment. That is because there is no such general principle."
The court added that the threats had been "designed to harass and intimidate her in relation to her public duty to the prejudice of the proper administration of justice".