Ex-BPP chief's new outfit prepares to deliver super-exam course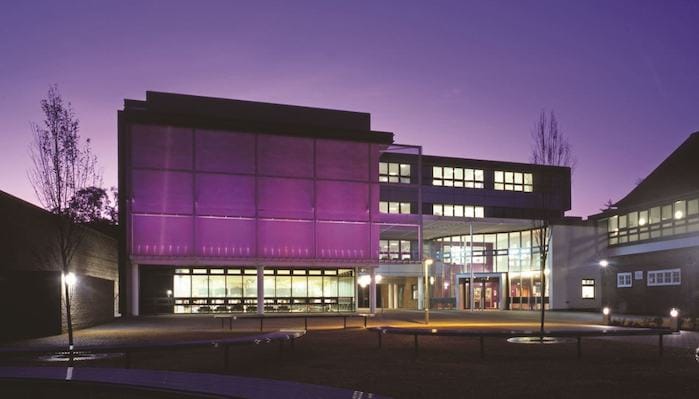 Arden University is putting plans in place to offer a course which will help law students prepare for "elements" of the Solicitors Qualifying Examination (SQE).
While details remain thin on the ground, a spokesperson for Arden University confirmed it was "exploring a strategy" for offering aspiring lawyers support in undertaking the SQE.
The private university has study centres in London, Birmingham and Manchester, and already offers a distance learning law degree. Legal Cheek understands plans are at an early stage but the SQE prep will likely be incorporated into its existing LLB offering.
Arden's possible move into the SQE prep market is interesting for two reasons.
Firstly, the uni recently appointed ex-BPP University chief Professor Carl Lygo as its new vice chancellor and CEO. A formidable player in the legal education world, the former barrister helped BPP Law School establish both its Bar Vocational Course (now known as the Bar Professional Training Course (BPTC)) and Legal Practice Course (LPC).
Secondly, Arden is owned by Global University Systems (GUS), a corporate group which owns and operates several for-profit colleges and universities including The University of Law (ULaw) — a big player in the legal education market which has already signalled its intentions to offer SQE prep courses.
The news comes after the Solicitors Regulation Authority (SRA) published a list of "providers" who will deliver SQE education/study materials or plan to in the future.
The list features a number of unsurprising inclusions including BPP, ULaw, BARBRI and Nottingham Law School, as well as some lesser known organisations such as the City Career Series, Excel Legal Education Limited and the Law Training Centre.
According to the SRA, it does not "endorse [the] training providers or organisations" which appear on the list and plays "no role in approving, endorsing or overseeing the training courses or materials, or their quality."
The new route to qualification as a solicitor in England and Wales, known informally as the super-exam, will replace both the LPC and Graduate Diploma in Law (GDL) when it comes into force in September 2021. The regulator has indicated students will "likely" pay between £3,000 and £4,500 to sit the two-part assessment, with course fees on top of that.
Comments on this article are now closed.