Verdict overturned on appeal after employment specialist nods off during cross-examination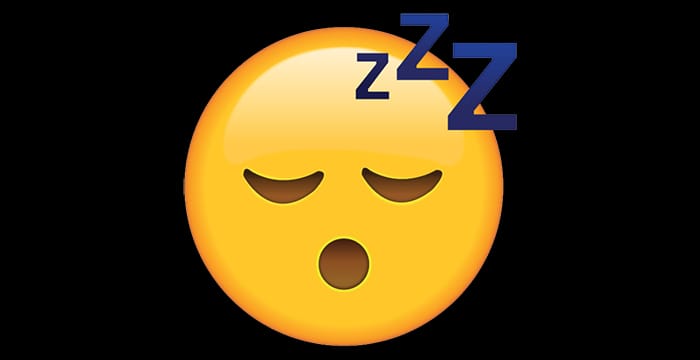 For a judge to nod off once during a trial may be regarded as a misfortune, but to do it twice looks like carelessness. Appeal judges have overturned an employment tribunal verdict after finding that the judge "very unfortunately" fell asleep at two points during the hearing.
The Employment Appeal Tribunal found that Judge Stewart "fell fully asleep not once but twice" while the claimant was being cross-examined — rendering the judgment in her favour null and void.
The incident took place in March 2018 during the hearing of a victimisation claim against the Science Museum Group. The claimant had given her evidence and was being cross-examined by Tim Sheppard of No5 Chambers. Sheppard's instructing solicitor described what happened next:
"At around 3.00 PM, I noticed employment Judge Stewart's hands slide off the desk in front of him. At the same time, his head slumped and his eyes were closed. He stopped taking a note of the exchange between Mr Sheppard and the Claimant and had stopped engaging with the documentation in front of him. He appeared to lose consciousness entirely."
The judge regained consciousness after a minute or two — but returned to the land of Nod half an hour later. Sheppard told the appeal tribunal how he tried to jolt the exhausted jurist awake:
"On the second occasion, which was at approximately 3.30PM, I raised my voice and banged my cup on the table a few times in order to command employment Judge Stewart's attention. I then stated "Sir" on a few occasions, at which point Judge Stewart visibly regained consciousness and composure."
Stewart told the appeal tribunal that he didn't recall falling asleep, but admitted that "the absence of such a memory does nothing to rebut the allegation". The claimant's husband, however, didn't think the judge had been asleep, but rather had adopted "what [could] be called a meditative posture".
The Employment Appeal Tribunal found, on the balance of probabilities, that Stewart had indeed been asleep. Allowing the appeal, Judge Auerbach said:
"I find as a fact that, very unfortunately, on the afternoon of day one, 27 March 2018, during the course of the claimant's cross-examination, the judge fell fully asleep not once but twice, on each occasion more than just momentarily, and on the second occasion to the point where Mr Sheppard had to deliberately make a noise more than once, physically and verbally, in order to alert the judge."
While the panel's decision had been unanimous, Auerbach found that "the fair-minded and informed observer would conclude that there was, at least, a real possibility that the fairness of the trial was affected". The case will now be re-heard — must likely before a different judge.