City outfit to ensure outsourced cleaning staff get London living wage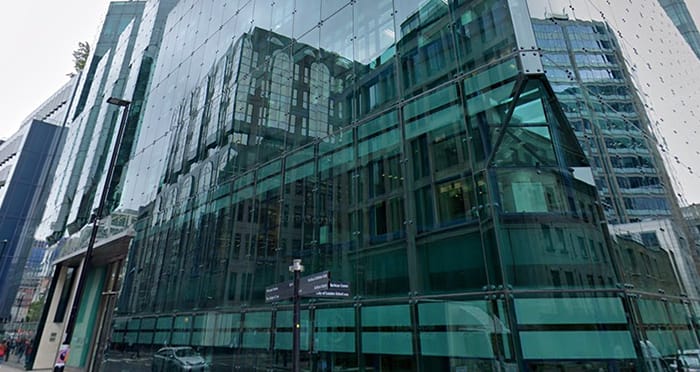 Addleshaw Goddard has pledged that its outsourced cleaners will all be paid the London living wage as a trade union plans a protest at its City office.
The Cleaners and Allied Independent Workers Union (CAIWU) says that cleaners on the Addleshaw Goddard night shift are paid below the London living wage of £10.55 an hour. The cleaning is outsourced to facilities management company Incentive FM, but the union has targeted Addleshaw Goddard for a protest on Friday 9 August.
The London living wage, which is higher than the legally required minimum wage, is what charities calculate as the minimum someone needs to get by on.
In addition to its wage demands, CAIWU claims that night shift cleaning staff are being short-changed on annual leave days and a contractual sick pay agreement.
Incentive FM is accredited by the Living Wage Foundation as a "recognised service provider". This means that, while it doesn't pay all staff the living wage, it tenders a Living Wage bid alongside a market rate bid to potential clients. According to the Living Wage Foundation, "this means the client always has the choice to implement the Living Wage at the point of tender".
A spokesperson for Addleshaw Goddard said:
"We are in regular dialogue with our 3rd party suppliers and Incentive FM will be bringing the night shift team in-line with the LLW [London Living Wage] when salaries are reviewed in the early Autumn".
Incentive FM did not respond to our request for comment.
Addleshaw Goddard is hardly the only big business under fire over pay for outsourced support staff. The CAIWU protest on 9 August, for example, will move from Addleshaws in the morning to office space provider WeWork in the afternoon.
Over 130 firms and chambers are accredited by the Living Wage Foundation. While many big names are included, that represents a tiny minority of the legal sector.
Cleaners at the Ministry of Justice itself, employed by outsourcing firm OCS, walked out over pay last year and are set to vote on renewed strike action.
Tonight I joined striking Ministry of Justice cleaners on their picket line to show solidarity with their campaign to be paid £10.20 not £7.83 an hour for cleaning Justice Secretary Gauke's office

When Labour is in Government all my MoJ colleagues will be paid a REAL Living Wage pic.twitter.com/Iou2Kp5CZb

— Richard Burgon MP (@RichardBurgon) August 9, 2018
Legal Cheek has previously revealed that top London barristers' chambers continue to pinch pennies by recruiting junior clerks at below the living wage. But pupil barristers, at least, will have enough to put food on the table, with the Bar Standards Board enforcing a minimum pupillage award in line with the living wage from September 2019.