Joshua Browder secures big financial boost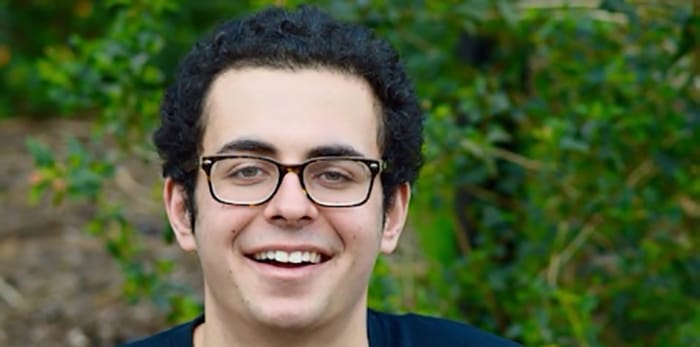 A British lawtech entrepreneur has received a hefty cash injection from a string of high-profile Silicon Valley investors.
Joshua Browder founded 'DoNotPay', an artificial intelligence-powered programme that fights parking tickets, delayed flights and unfair charges, four years ago. Having banked $1.1 million (£800,000) in 2017, he has now secured a further $4.6 million (£3.7 million) investment for the 'robot lawyer' app.
With the stated intention of "taking down" lawyers through the use of artificial intelligence (AI), Browder once warned Legal Cheek: "lawyers all over the world should be very scared of this technology."
The financial war chest is, in part, thanks to American venture capital firms Andreessen Horowitz and Founders Fund, investors in Facebook and Airbnb. Marc Andreessen and Peter Thiel, respectively partners at the two funds, both sit on Facebook's board.
Excited to announce today that DoNotPay has raised $4.6 million in seed funding! Thank you to @a16z @GreylockVC for believing in us early in the preseed. And welcome to @felicis, @foundersfund, @IndexVentures, Coatue and some amazing angels. pic.twitter.com/i4mPph3Awa

— Joshua Browder (@jbrowder1) July 3, 2019
"I've been doing this for a while with no resources so we're looking forward to expanding and helping more people fight for their rights in general," Browder told Business Insider (£).
The 22-year-old computer whizz launched free service DoNotPay in the UK after writing software that automatically appealed the 30 parking tickets he had amassed while at school in London.
Since then, Browder, a former computer science student at Stanford University in California, moved the company to San Francisco (where he lived in Mark Zuckerberg's old dwelling) to focus on the US market. He then expanded the app to tackle other consumer issues such as challenging hidden fees from banks, delivery refunds when a package arrives late and even the possibility to 'swipe right to sue' on a small claim worth up to $25,000 (£19,000).
It recently added a feature that will alert users if they are scheduled to fly on a Boeing 737 Max aircraft, and attempt to have their flight switched. Since its launch the chatbot has reportedly saved its users $25 million (£20 million).
Other US-based Browder-backers include Greylock Partners, an early investor of Instagram and LinkedIn, Index Ventures, which backed Deliveroo and Skype and Coatue Management, a hedge fund which has invested in Uber and Snapchat. Felicis Ventures, Global Founders Capital, Highland Capital Partners and Tuesday Capital all contributed funds to the app's second round of investment.
While the app is only available to those living in the US, Browder has signalled his intentions to expand back into the UK later this year.