City solicitor Alex van der Zwaan accepts professional ban following short jail spell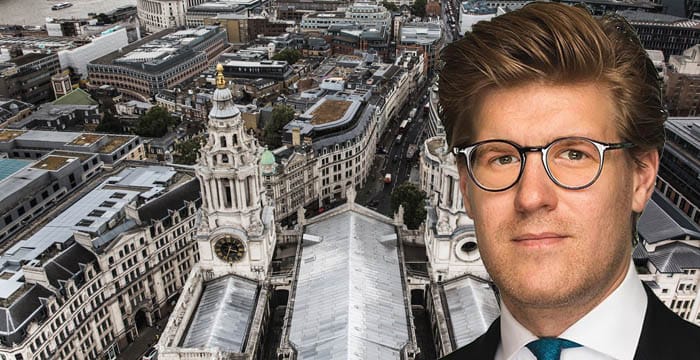 A former associate at Skadden has been banned from practising law after lying to FBI investigators probing links between Donald Trump and the Russian government.
The Solicitors Disciplinary Tribunal (SDT) found that Alex van der Zwaan, who was based at the US giant's London office, had failed to uphold the rule of law and act with integrity, as required by professional rules.
Van der Zwaan, 34, pleaded guilty last year to lying to Special Counsel Robert Mueller's investigation. A US court sentenced him to a month in jail.
A Dutch citizen with Russian roots, van der Zwaan started with Skadden in 2007. By 2012 he was working on a politically sensitive report for the government of Ukraine, a Skadden client.
The work drew the Russian-speaking solicitor into the murky world of Ukrainian politics, which bled into the Mueller investigation. Van der Zwaan worked with Mueller targets Rick Gates and Paul Manafort, at one point even considering leaving his lucrative job at Skadden to work directly for them.
When the activities of Gates and Manafort attracted Mueller's interest, FBI investigators interviewed van der Zwaan about his work with them. The eight-hour grilling took place in a high security building in Washington DC, with four Skadden lawyers facing FBI agents "who sat with their guns and their handcuffs visible".
According to an agreed statement of facts put before the disciplinary tribunal, van der Zwaan tried to cover up relevant calls and emails "to ensure Skadden did not find out about the communication concerning his prospective employment with Mr Gates and Mr Manafort".
He also failed to produce an email sent to him by Manafort associate Konstantine Kilimnik, a former Russian intelligence officer.
When this came out, van der Zwaan was prosecuted for providing false information to the FBI and Skadden sacked him for gross misconduct.
KCL graduate Van der Zwaan told the tribunal that he had acted "completely out of character", pointing in mitigation to the fact that he had been President of the Law Society in his final year. He said that he had cracked under the strain of intense FBI questioning and made the "catastrophic decision" to lie with an eye on the Skadden lawyers in the room, rather than the investigators.
But he ultimately accepted that a strike-off was justified. The tribunal, noting that van der Zwaan's conduct was "in clear breach of the Principles and was also dishonest", made the order accordingly and fined him £3,000 costs.