Brutally honest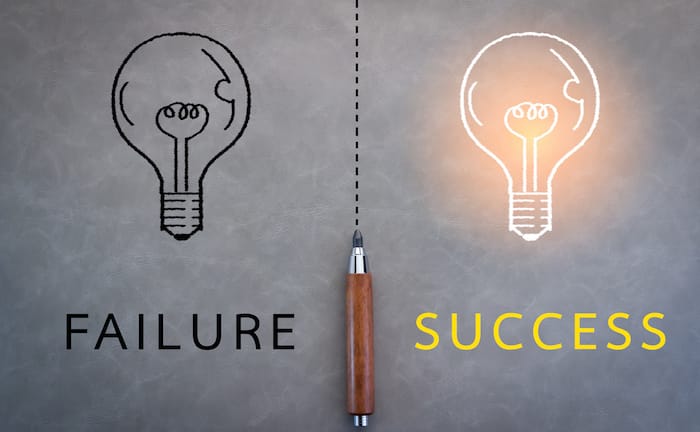 The founder of a voice-driven time recording tool for lawyers that raised nearly $1 million (£805,000), before shutting down after running out of money, has gone public with a brave account of what went wrong.
Matthew Volm's story provides a fascinating insight into the lawtech industry, which has grown rapidly in recent years as tech investors have turned their focus to the legal profession.
Seattle-based Volm, who has a background in finance and is now 33, launched Tali with two friends in 2017 after a conversation "one random night in my dining room" with his wife, a lawyer "who tracks every six minute increment of her day". Within 90 days the trio had received investment from a California-based early stage venture capital fund.
As Volm recounts in the brutally honest post on Medium, at this point "we had no product and were pre-revenue, all we had was a team (and each co-founder still had a day job), an idea and a demo video (which we shot on our iPhone)".
Having quit their jobs, they set to work and Tali launched the first version of its tool in the autumn of 2017.
The product combined elements from Amazon Alexa, Google Assistant and an invoicing and practice management app from a larger lawtech company called Clio. On top of that it built a custom dashboard that showed users' orally captured time entries, eliminating the need for manual time entry. Additional features were subsequently added.
By December that year Tali had 101 users, each signed up to three-month subscription costing a $30 (£24)/month, equating to monthly revenues of just over $3,000 (£2,415). But the lack of an auto-renew function and a serious functionality problem saw the fledgling company's user base plunge by nearly 80% to just 22 after three months.
Volm's description of the functionality problem is worth reading in full (as is his full post, which has been doing the rounds this week on social media, if you have time):
"Turns out that tali is an actual word (it's the plural of talus), which you pronounce 'tail — eye', something we didn't know when we named our company. Turns out this presented some challenges. We kept getting feedback from users that Tali would not respond when they said "tally", and instead would only work when they said 'tail-eye'.
"Again, to state the obvious, this caused MAJOR issues with the user experience. Turns out this was an Alexa platform issue, one we couldn't correct on our own, so Matt AW, head of product at Tali, spent months weaving his way through the Amazon Alexa support process before finally getting the issue resolved. The damage was done though — for months we would get support requests from people on this issue, and we had to tell them to say 'tail-eye' while we tried to get things resolved with Amazon."
As the start-up tried to recover momentum, a clunky sign-up process hindered growth, as did a persistent lack of user engagement that saw average daily active users fail to exceed more than 10% of Tali's total paying user base and its free trial to paid conversion rate remain under 3%. This led Volm and his fellow entrepreneurs to more than halve the monthly subscription price from $30 to just $12.
But sales still proved elusive and by the end of 2018 the company had just 250 paying users — an increase on the year before, but because of the price reduction monthly income never rose much beyond the 2017 high of $3,000.
Yet in spite of the lack of revenue growth Volm succeeded in raising significant further sums from investors during the course of 2018. Volm charts the process:
"We received our first investment in June 2017. We essentially had a rolling pre-seed round open, and would collect one check here, another check there as time went on (rather than raising one lump sum). In total, I raised nearly $1.0M for Tali over the course of 1.5yrs, all on a SAFE or convertible note (typical terms were a 15% — 20% discount and a $3.5M — $4.0M valuation cap)."
Having "nearly ran out of money on three separate occasions", Volm went back to investors at the end of 2018 "and they all said no". After searching for new sources of funding, and wrestling with continuing in various different guises, he and his co-founders reluctantly closed down the business at the end of last month.
Volm is now director of business development at a medical tech app company, but is not ruling out another go at launching a start-up. "So what's next? Who knows, but want to build something together?" he asks at the end of his post.
A recent report by Investec on the UK lawtech sector has shown investment to have dropped this year so far relative to 2018, with venture capital funding falling from £426 million to £358 million for the same period. That's still well above the equivalent 2017 figure of £101 million, though.