Chemsex junior barrister failed to pay client £850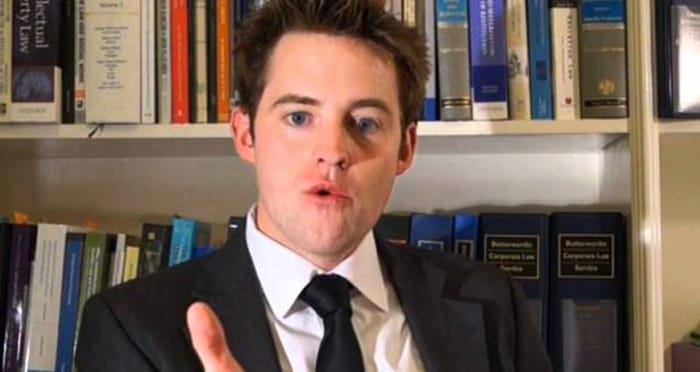 A junior barrister who was suspended from practice for three years following a conviction for 'chemsex' drug offences has been suspended again only weeks after returning to work.
A tribunal has suspended Henry Hendron, formerly of Strand Chambers, London, for three months for failing to comply with a determination of the Legal Ombudsman to pay a complainant £850.
Hendron, who now practises out of his own set in Chancery Lane, is also prohibited from accepting and carrying out public access instructions for nine months, to run concurrently with the three-month suspension.
The barrister's latest run-in with the regulator comes after he was instructed by Yvonne Hobbs in July 2015, CourtNewsUK reports. Hendron, however, was unable to represent Hobbs in a hearing and was required to reimburse her £650 when she instructed another barrister.
Hendron wrote his former client a cheque in June 2016 but when she attempted to cash it in the following month it was returned unpaid, prompting Hobbs to report the matter to the Legal Ombudsman.
In April 2017, the Ombudsman ordered Hendron to handover £850 (£650 plus a further £200 in compensation) to his former client by 16 May. Hendron wrote a cheque to Hobbs for £850 in March but later realised it would not be honoured and requested her bank details.
He sent a further cheque in May 2018, but struggled to keep enough funds in his account for the cheque to be honoured and wrote to the Ombudsman on 27 June asking that it be cashed within a week. Hobbs presented the cheque to her bank around three months later but again it was returned unpaid. She has still not been paid.
Hendron, who was called to the bar in 2006, argued that by her "wilful conduct" Hobbs had waived her right to payment.
He told the tribunal: "I was just getting my foot back in the water after the longest period of suspension the bar can dish out. I submit that another suspension would be akin to disbarment. I am sorry that I have not conducted my affairs in the way expected by the public and the profession."
The tribunal ruled that Hendron's conduct would likely diminish the trust and confidence the public places in the profession, and that he failed to give the Ombudsman all reasonable assistance requested of him in connection with the determination of the complaint.
Commenting on the tribunal's sentence, Bar Standards Board (BSB) director of professional conduct, Sara Jagger, said: "All barristers are obliged to provide all reasonable assistance to the Legal Ombudsman, and to comply with its determinations. A failure to do so undermines public confidence in the profession and has a significant impact on the complainant. The tribunal's decision to suspend Mr Hendron reflects this."
Hendron was arrested in early 2015 after his then-boyfriend, Miguel Jimenez, was found dead with drugs in his system. The junior barrister pleaded guilty to possession of controlled drugs — 'chemsex' substances mephedrone and gamma-butyrolactone — with intent to supply and was handed a community order with 18 months supervision and 140 hours unpaid work. He was suspended from practice for three years by the BSB in April 2017 (backdated to May 2016).
Legal Cheek revealed last year that Hendron was selling "legal packages for life" via Facebook, ahead of his return to the bar. The packages cost between £2,000 and £4,000.