Each participant will receive £100 to buy suitable clothing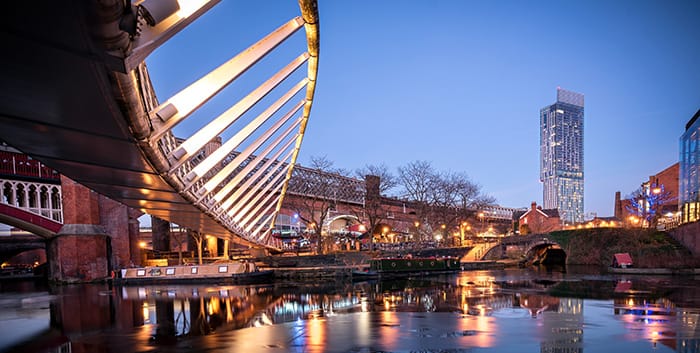 Kings Chambers has launched a new legal work experience initiative aimed at widening opportunities for Manchester's disadvantaged youngsters.
'Creating Connections' is a collaboration between the Northern set and youth charity RECLAIM. It will give eight students from "working class" backgrounds the chance to "enhance their employability" by engaging with local law firms and businesses while on placement.
Six organisations have signed up to pilot the scheme and provide placements including the Manchester Civil Justice Centre, Brabners Solicitors, Potter Rees Dolan Solicitors. Kings Chambers will also be participating in the scheme — which runs across three days — with the final day culminating in a networking session and CV workshop hosted by the civil law set and featuring some of its barristers and a judge.
Kings Chambers, which was founded in Manchester but has since expanded to Leeds and Birmingham, has said it will set aside £100 for each student to enable them to buy suitable clothing for their roles. Non-legal placements will also be available at Allied London and Search Recruitment.
Nigel Poole QC, head of Kings Chambers, said:
"We're delighted to be collaborating with RECLAIM and other business partners to launch the Creating Connections initiative with the aim of giving working class young people access to work experience opportunities and contacts in the professional and business sectors in Manchester. Each young person will have the opportunity to experience a range of professions to which they might not ordinarily have access."
He added: "I very much hope that we can build on this initiative in years to come, so as to widen the opportunities for young people who may not have family or other connections with the professions."
This follows a recent diversity report published by the Bar Standards Board (BSB) that revealed around one third (33%) of barristers (that responded to its survey) were privately educated and attended fee-paying schools. The report goes on to estimate that 15.5% of practising barristers attended private schools — more than double that of the United Kingdom as a whole (7%).
At the senior end, social mobility charity The Sutton Trust reported that almost two-thirds (65%) of top judges went to private school. It also flagged internships with previous research finding that they still have some of the lowest levels of open advertisement around, with personal contacts vital to securing placements. Forty-three per cent of middle-class graduates had undertaken an internship compared to just 31% from working class backgrounds.