Amal Clooney chamber mate breaks 650-year record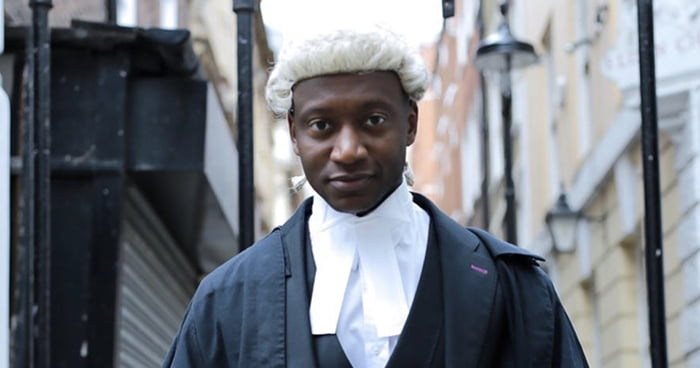 Celebrity barrister Tunde Okewale has added another string to his bow and been honoured master of the bench of Inner Temple, one of the youngest in its 650-year history.
The 35-year-old crime specialist at Doughty Street Chambers was elected governing bencher earlier this month. He shared the news with his 15,000 Twitter followers over the weekend. "Looking forward to playing a useful role", he wrote.
I am delighted to have been elected a Bencher of the Inner Temple. Looking forward to playing a useful role. https://t.co/xD13YIWvZI

— Dr Tunde Okewale MBE (@UrbnLawyer) July 27, 2019
A bencher is a senior member of one of the four Inns of Court. They are barristers (typically, but not always, Queen's Counsel) elected in recognition of the contribution made to an Inn or to the law. A bencher, among other things, governs the Inn's finances. They hold office for life once elected.
The Nigerian-born lawyer, who grew up on a council estate in Hackney, east London, has spoken candidly about his modest upbringing and graft to get into law. Okewale revealed he worked the fruit and veg section in Sainsbury's in Dalston while studying law at London Metropolitan University in an interview with The Times (£).
Despite graduating with a 2.2 Okewale hustled his way to the bar:
"For six months I asked every customer who came into the store and every person who worked in Sainsbury's: did they know anybody who worked in law who could give me work experience? That's how I did it. If you don't ask, the answer is always no."
He eventually bagged a mini-pupillage with his colleague's dad and ended up at famed criminal law set Doughty Street Chambers — the same set as human rights barrister and Hollywood style icon Amal Clooney.
Since then the junior barrister, who was called in 2007, has appeared before the Old Bailey on a string of high profile murder cases. He is one of the most followed barristers on Instagram, nabbed a spot on GQ magazine's 'cool' list and has even been awarded an MBE. Okewale founded charity Urban Lawyers in 2010 to promote access to the legal profession among those marginalised in society.
The reception to Okewale's rags to riches story has been overwhelmingly positive, with blogging barrister hopeful, Blessing at the bar, tweeting:
"Hearing about how innovative [Okewale] was about finding experience whilst working in a supermarket reminds me of how I got my first legal experience working as a waitress in a pub because I had no legal connections!"