Jolyon Maugham said article about transgender woman rugby player was example of how 'the simple joy of sport can transcend fear and hate'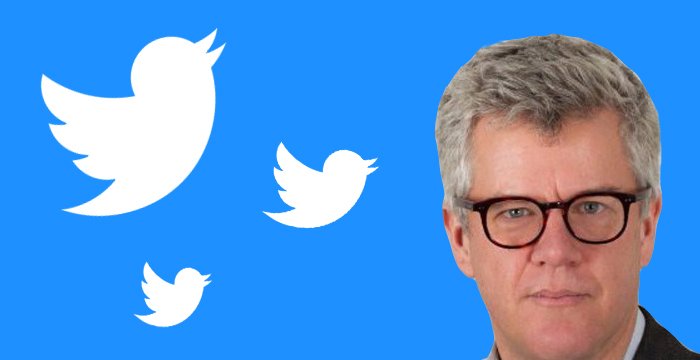 High profile barrister Jolyon Maugham QC, who has made a name for himself by crowdfunding a host of legal challenges, has sparked a huge Twitter row that raged over the Bank Holiday weekend — in a striking illustration of how social media can work against you as well as in your favour.
It began on Friday when he tweeted his praise for a BBC Sport piece about a transgender rugby player.
How the simple joy of sport can transcend fear and hate. Wonderful reporting. https://t.co/ImQNPklcKs

— Jo Maugham QC (@JolyonMaugham) August 22, 2019
The story included the line:
"At nearly 6ft she stands out among her team-mates, and club captain Jessica Minty-Madley recounts a time she folded an opponent 'like a deckchair'."
Some big name female journalists rushed to condemn Maugham's support for the story.
"She's going to be a good player, as long as we can stop her injuring players in training." I guess all those injured female players should transcend their pain by celebrating the joy of sport, right?

— Hadley Freeman (@HadleyFreeman) August 23, 2019
A 6ft male person nicknamed The Beast who identifies as a woman has been allowed into women's rugby, a dangerous contact sport. Yet women (see below tweet) have to beseech prominent men even to acknowledge this might be a bad idea. https://t.co/qjoVQEfnOo

— Janice Turner (@VictoriaPeckham) August 24, 2019
I thought it was one of the worst bits of reporting I'd seen in a long time. Totally uncritical. Didn't ask a single difficult question, just accepted the ra-ra narrative presented in a plate. What about safety, fairness for females? Why do you think we have sex-segregated sport?

— Helen Joyce (@HJJoyceEcon) August 23, 2019
Rugby experts quickly joined in.
The rugby pros I work with are appalled by this &can't fathom how a sporting body could allow it. Boys&girls are separated in rugby from age 11 for a reason.Males playing rugby against&with females is dangerous&unfair. The rugby world must speak up loudly against it #sexnotgender https://t.co/rga0mL41Wf

— Rupert Cox (@RupertCoxSKY) August 24, 2019
Jo, I've played rugby for 30(ish) years, I've coached juniors and women squads and I've refereed rugby for a while too.

Let me tell you, as a player, coach and ref, you're talking shit.

This decision is legally insane. It's also dangerous.

Wake up. Not "woke up"!

— Adrian Yalland (@AdrianYalland) August 23, 2019
As did many, many other people over the course of the long hot weekend, including some who agreed with Maugham.
So it appears Jo Maugham is capable of good takes ? https://t.co/UQpcYjHJmy

— ? ℂ????? ?? ℂ????? ? (@c0nallmccallig) August 25, 2019
Wonderful story. #TransIsBeautiful https://t.co/941KecwPiu

— Tron (@michellephythi1) August 23, 2019
Maugham, a tax law specialist by training, issued a series of further tweets providing more context about his views.
No one – not her, her opponents, her team mates, the sporting regulatory authorities – is complaining in this piece. All are trying, with dignity and care, to adapt to a world that is not binary. A pity some of my respondents are unable to do the same.

— Jo Maugham QC (@JolyonMaugham) August 23, 2019
You missed out that that (explicitly) was a joke. And that she is friends with the only person at the wrong end of a size advantage she can do nothing about. And that she feels guilty about her size but can do nothing about it.

I wonder who, and what, you are arguing for?

— Jo Maugham QC (@JolyonMaugham) August 23, 2019
He also posted a long thread detailing the support he had shown to women over the last 14 years.
Because you so casually smear me as a bigot, Hadley, for no greater crime than disagreeing with you, let me actually give you some evidence – all verifiable. In 2005 I was named one of the Equal Opportunities Commission's – the gender watchdog's – 'thirty voices'. /1

— Jo Maugham QC (@JolyonMaugham) August 24, 2019
Maugham told Legal Cheek this morning:
"No one should pretend the conditions under which transgender women are permitted to participate in women's sport admits of easy answers. But it is one lawyers and sporting regulators around the world are addressing. I think it's good to celebrate women, natal and trans, who are, in a very British way, just getting on with it. Let their playing fields be for the enjoyment of sport rather than the site of mutually destructive culture wars."
It's a busy time for the barrister, who is forcing a legal challenge that seeks to block Prime Minister Boris Johnson from forcing through a no-deal Brexit. A hearing on the matter is scheduled for next week.
Comments on this article are now closed.