Prompting legal Twitterati to share their sexism stories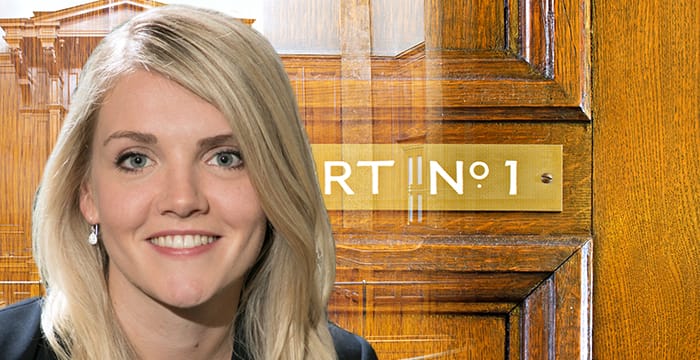 A soon-to-be-married barrister who hit out at a male opponent after he said it wouldn't be long until she became a "kept woman" has prompted other female lawyers to share similar experiences of work-related sexism on social media.
Taking to Twitter, Amy Rollings, an employment and personal injury barrister at Nine St John Street Chambers in Manchester, recalls being shocked at a sexist remark made by her male rival during a county court case. After hearing that Rollings is soon-to-be-married, the male barrister is said to have responded: "Well it won't be long until you are a kept woman and you won't need to do this."
My (male) opponent today – on discovering I am getting married this month – responded with, "well it won't be long until you are a kept woman & you won't need to do this". Wow.

— Amy Rollings (@amyvrollings) August 1, 2019
Rollings, who went onto win the case, gave this reserved response:
No, for some reason (shock?), I answered really politely and explained I don't like staying at home! #facepalm

— Amy Rollings (@amyvrollings) August 1, 2019
Left baffled by the barrister's comments, she tweeted in frustration: "It's so annoying that when this stuff happens to me (not the first time), I am so taken aback, I just respond with politeness rather than anything brilliantly witty."
Rollings, 31, jokingly continued in her tweets: "I've just been killing time all these years until I found a husband!"
Rollings' tweet prompted a number of lawyers to share similar encounters of sexism.
Criminal barrister Eleanor Mawrey, of London's 9 Gough Square, was once told that some female lawyers simply practise law as a "hobby" — taking away cases from their full-time male peers.
I feel your pain! Last year a male barrister (admittedly a dinosaur) told me that why it hard at the crim bar was because women who were doing it as a "hobby" part time around child care took cases away from proper full timers [aka men]!

— Eleanor Mawrey (@EMawrey) August 1, 2019
According to CrimeGirl, an anonymous barrister, her commitment to her career was called into question while pregnant.
Yes, I'm sure you enjoy keeping yourself in all other respects! When I was pregnant a solicitor told me that they "thought I was a career woman" and pointed at my stomach. I said I am a career woman. Why can't people just shut the f*ck up?

— CrimeGirl (@CrimeGirI) August 1, 2019
Amy Beddis, a family law barrister at 3 Paper Buildings, recalled a sexist comment she received upon returning from maternity leave.
So frustrating! When I first came back to the bar after mat leave, I was chatting to a male oppo about my baby who was 6 months old and his response,in horror, was- "your baby is barely sitting up and you are back at work? "-

— Amy Beddis (@amy_beddis) August 1, 2019
Rachel Chan, a Kent-based family barrister at 42 Bedford Row, also revealed sexist comments directed towards her stay-at-home husband.
Wow. I had one where one male barrister on hearing my husband is a stay at home dad, asked 'is he a good house husband?'. This is just as inappropriate if I'd asked whether his wife was a 'good housewife'.

— Rachel Chan (@RachelChan42br) August 2, 2019
Earlier this year, criminal barrister Joanna Hardy advised her male colleagues not to "act like you're on a stag-do" or "make repetitive jokes about breasts or skirts" as part of a nine-point action plan to improving the working lives of female barristers.
Comments on this article are now closed.