Alexander Carter-Silk made headlines in 2015 after praising Charlotte Proudman's 'stunning' profile photo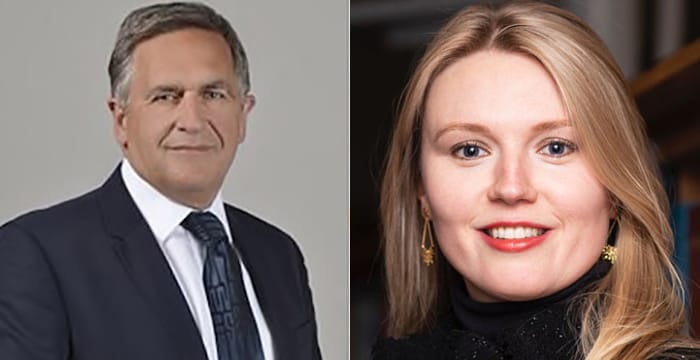 A City lawyer who found himself at the centre of a media storm over a comment he made in relation to a junior barrister's LinkedIn profile photo has moved firms.
Alexander Carter-Silk was a partner in the London office of US outfit Brown Rudnick, when in 2015 he fired off an ill-judged private LinkedIn message to Charlotte Proudman in which he complimented her on her "stunning" profile photo.
Proudman, a family law specialist, promptly posted a screenshot of the correspondence to Twitter, describing it as "offensive", "sexist" and "misogynistic".
Now, almost four years on, Carter-Silk has made his first career move since the incident blew up, opting to join listed outfit Keystone Law as a "consultant solicitor". According to his new firm profile, Carter-Silk has over 30 years' experience in IP law and is well versed in cross-border cases involving multiple jurisdictions.

In response to Proudman going public, Carter-Silk stressed at the time that the comment was in reference to the "professional quality" of her picture which was, unfortunately, "misinterpreted".
Following the incident, Proudman, now a member of London's Goldsmith Chambers, was criticised by some, with the Daily Mail going as far as labelling her a "feminazi". She has since gone on to become a vocal proponent for equality, particularly within the legal profession, and recently revealed how she received a letter on "judicial headed note paper" explaining how she needed a "good spank" following her decision to tweet the message.