Exclusive: Tells Legal Cheek edited images were 'lighthearted' joke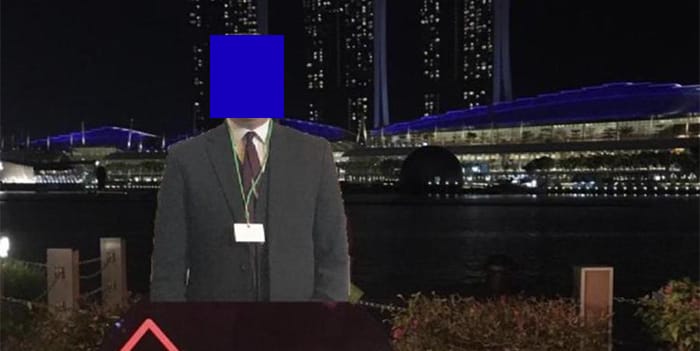 A barrister turned commercial mediator has selected the professional networking website LinkedIn as his forum-of-choice to showcase what Legal Cheek can only assume are his very recently acquired photo-editing skills.
The lawyer, who we've chosen not to name, uploaded a series of now-deleted shots appearing to show him attending the signing of the United Nations' Singapore Convention on Mediation. The agreement, signed in the island city-state last week, aims to give big businesses greater confidence to mediate cross-border disputes through an internationally-ratified framework.
In one edited post, the lawyer (we'll call him Mr M) can be seen standing in front of a large crowd of delegates with the caption: "Singapore Mediation Convention — an historic day for #mediation #mediators #alternativedisputeresoloution #mediator".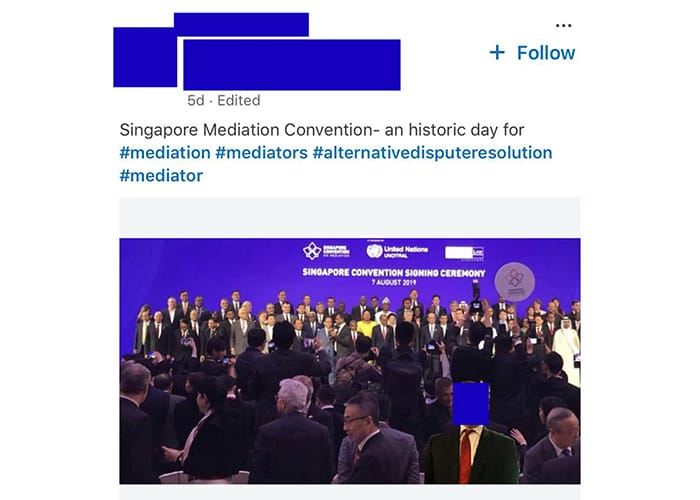 In another tweaked shot, Mr M was able to put himself a little closer to the action.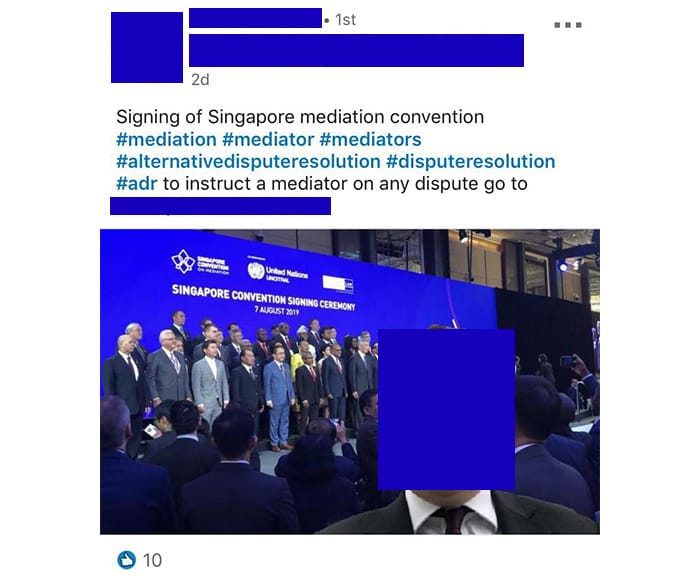 The lawyer also uploaded a photoshopped image of himself standing in front of a sign featuring the Convention's branding.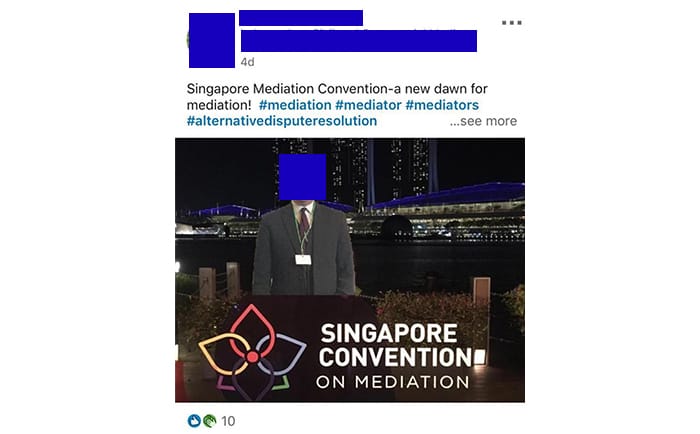 Confirming he wasn't able to attend the signing in person due to work commitments, Mr M told Legal Cheek:
"The photo[s] was intended to be lighthearted with my friends on LinkedIn and clearly superimposed. I never said I was at the signing ceremony. I just wanted to highlight the mediation convention and its importance."
Comments on this article are now closed.