Pro rugby player Greg O'Shea stays true to himself and snubs post-Island influencer life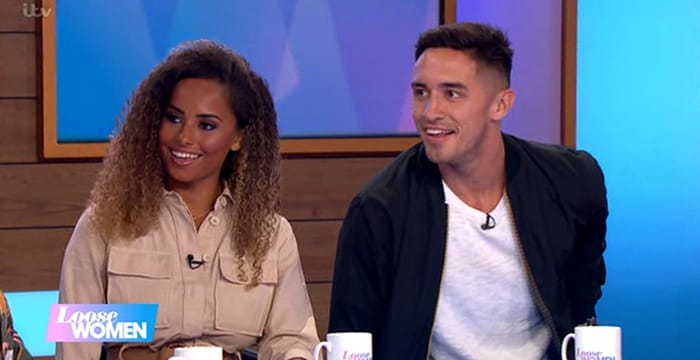 The University of Limerick law grad who won Love Island 2019 has revealed he still wants to qualify as a solicitor despite his new-found fame.
In a recent interview on ITV's Loose Women, Greg O'Shea revealed that his head isn't turned by the post-Island life of paid nightclub appearances and sponsored Instagram posts. O'Shea, 24, a professional rugby player for Ireland's national sevens team, explained that he remains loyal to his lawyer dream and fully intends to crack on with the Irish bar. He said:
"So rugby is my first love and I also want to qualify as a solicitor, so that's my life. And the only reason I got into the villa was because of that life."
Despite being in the competition for only two weeks, late-comer O'Shea managed to couple up with original-Islander Amber Gill. Both went onto win the nation's hearts as they were voted this year's winners. Chatting alongside his co-winner Gill, 21, O'Shea reveals how he's spending his half of the £50,000 cash prize:
"I had a really bad wardrobe going in and [Gill] noticed that, so she said I had to go and get myself a few pieces. So I did a little bit of shopping, got myself a couple of things. But the rest I'm going to invest it."
O'Shea, staying true to the typical risk-averse lawyer personality, reveals the thinking behind his smart money moves: "You have to invest it and be smart with it, you can't just blow it all."
O'Shea, originally from Limerick, but who now resides in Dublin, isn't the only legally minded contestant to seek out love on the hit reality TV show. Last year, Rosie Williams entered the Spanish villa just three months after qualifying with Manchester-based law firm Just Costs Solicitors.