Reports had claimed he'd joined Dublin law firm A&L Goodbody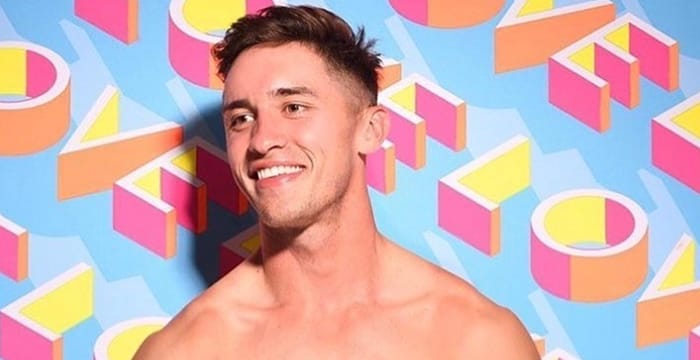 Despite reports to the contrary, University of Limerick law grad turned Love Island 2019 winner, Greg O'Shea, has not secured a paralegal job at a top Irish law firm.
The Irish Star revealed last week that Greg O'Shea, 24, had coupled up with A&L Goodbody, a key player in Ireland's corporate legal market. The eye-catching appointment — or so everyone thought — was quickly picked up on by media outlets on both sides of the Irish Sea.
Unfortunately, it isn't true. While A&L Goodbody is remaining tight-lipped on the situation, a source close to the firm has now told Legal Cheek that the reports are not accurate.
O'Shea, who was only in the ITV competition for two weeks, went onto woo original-Islander Amber Gill. The couple quickly charmed viewers and were crowned this year's winners.
Despite taking home half of the £50,000 cash prize, O'Shea has previously revealed he isn't letting his new-found fortune and fame interfere with his pre-Island legal game plan. O'Shea — who graduated from the University of Limerick last year — confirmed plans to sit the Law Society of Ireland's entrance exams this autumn. He said:
"I have exams booked for October, the FE1s, so the plan is to still go for them. I'm not going to forget about my life just because I won Love Island."
Still, O'Shea, also a professional rugby player for Ireland's national sevens team, revealed that rugby remains his priority for now. "The plan is to become a solicitor once I retire [from rugby]. That's the big plan, but I'll do it in little steps."
His love of rugby has even trumped a career in TV and show business: "I have been offered a couple of TV shows but I want to get home, home to Ireland and back into my rugby. I miss it. This is my true love."
O'Shea isn't the only legally minded contestant to look for love on the hit reality TV show. Last year, former solicitor Rosie Williams entered the Spanish villa just three months after qualifying with Manchester-based law firm Just Costs Solicitors. O'Shea, however, appears to be set on snubbing post-Islander influencer life in favour of legal practice.