Turnaround in fortunes for aspiring real estate lawyer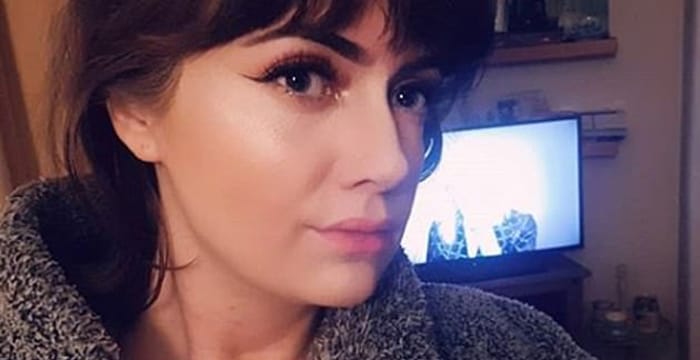 A young woman who was left homeless after escaping a forced wedding has spoken publically about her turnaround in fortunes after landing her dream legal job and winning an apartment worth £150,000 in a competition.
Kat Demarchelier Du-Bois, 25, from Teesside, was left homeless and battling depression aged just 17, after her grandmother, who was from the travelling community, informed her she was to marry a man 13 years her senior.
Despite spending years in refuges and hostels, along with the passing of both her parents, Du-Bois didn't let her incredibly tough personal situation get in the way of her aspirations of working in law.
Du-Bois, who excelled academically, studying for A-levels in law, Spanish, English Language, psychology, theatre studies, and art, is now a paralegal apprentice at Addleshaw Goddard.
Speaking to the Manchester Evening News, Du-Bois, who now lives with her partner, Zak Billingham, said:
"I got in with the wrong crowd and felt my life was going nowhere. I had six A-levels and kept thinking I could do more with my life."
Du-Bois joined the firm last September and is currently enrolled on its two-year paralegal apprenticeship programme. The qualification is level 4, the equivalent of the first year of an undergraduate degree and is delivered by BPP University Law School. After completion of the paralegal apprenticeship, she has the opportunity to progress on to the firm's solicitor apprenticeship.
The aspiring real easte lawyer continued: "When I went for the interview last year at the law firm I borrowed a blouse from Zak's mum and bought a £2.50 skirt from Primark. That is all I could afford."
"I love my job, and I think it is important that there is diversity in the law as it can be quite middle class. The company has been very supportive," she added.
If that wasn't enough, Du-Bois recently won a competition which saw her collect the keys to a new luxury apartment in Manchester's Blackfriars development.
The aim of the competition, run by property developer Salboy, was to find a winner who is passionate about the local community. Du-Bois launched a campaign to help homeless people in Manchester, creating a charter for local business to join to pledge support for the homeless.
And the cherry on the cake? Du-Bois is marrying Billingham today. "It is amazing timing as we are getting married on Monday [5 August] at Manchester Registry Office. I have had so much bad luck in my life and then this happens. I can't believe it," Du-Bois said.
Mike Potter, head of Addleshaw Goddard's transaction services team, which Du-Bois works in, told Legal Cheek: "Kat's story is a prime example of why these apprenticeships work, and we have been proud to support her in her recent successes, such as her recent receipt of the Inspiring Young Woman Award at the 2019 Inspiring Women Awards".
Comments on this article are now closed.