Witness was talking about former sexual partners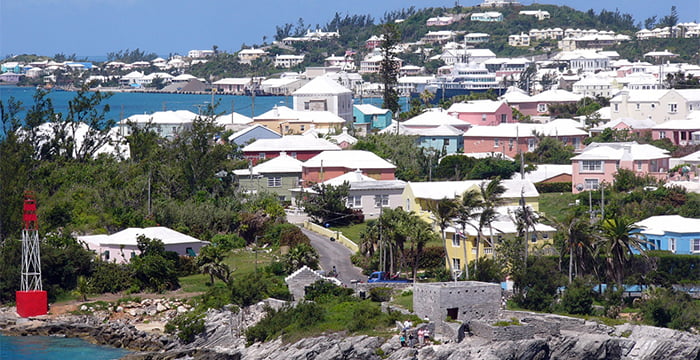 A now-retired judge in the British overseas territory of Bermuda has come under fire for reportedly saying he was getting "horny" in the middle of a murder trial.
Carlisle Greaves, who served until last month as a junior Supreme Court judge, is said to have made the shocking remark as a witness gave evidence during the trial of Khyri Smith-Williams for the 2011 killing of Colford Ferguson.
The Royal Gazette reports that a witness, Troy Harris, told the court that he and Smith-Williams had former sexual partners in common, to which Greaves is said to have replied: "All this sex is beginning to get me horny."
Eventually, Smith-Williams was found guilty and jailed for 35 years.
The judge's comments came to light after Smith-Williams' lawyer, Jerome Lynch, took the case to the Court of Appeal, claiming that the judge acted inappropriately during the trial.
Although it rejected his appeal, a ruling published last month reveals judge Sir Maurice Kay criticised Greaves's remarks.
Mr Justice Kay said:
"In particular, his comment 'all this sex is beginning to get me horny' was inappropriate and inimical to the dignity of court proceedings. Mr Lynch was justified in criticising it. However, I do not believe that it damaged the defence or had the potential to undermine the safety of the conviction."
Lynch also raised concerns over how Greaves conducted himself during Harris' evidence, arguing he had not done enough to "censure" Harris' use of inappropriate language. In transcripts submitted to the court, Harris swears repeatedly and refers to other people involved in the case as "f*****t" and "f***ing p***y".
But Mr Justice Kay again found Greaves' action — or lack of it — was not prejudicial to the trial. He said:
"Anybody familiar with serious criminal trials, in this jurisdiction in recent years, knows the judge has a very personal style, whereby he engages with witnesses, defendants, juries and advocates in an informal way, often using casual language and rich metaphors."
Mr Justice Kay continued: "In relation to Harris, it was important that the judge should facilitate his evidence, whatever it turned out to be."