Student response speed has increased as a result, says partner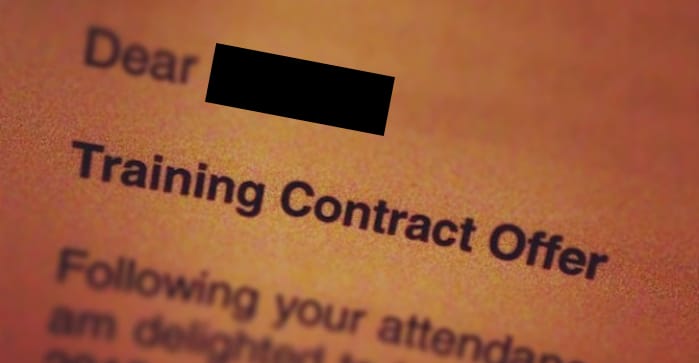 The increasingly intense war for graduate talent being waged among top law firms has seen magic circle giant Linklaters redesign its training contract offer letter in a bid to gain an edge.
Linklaters — which offers 100 training contracts annually, more than any other UK law firm — brought in a design agency to help create the new letter in a project led by the firm's innovation head Shilpa Bhandarkar.
Students and trainees were consulted on the process, with the end result moving away from a standard Microsoft Word document to something, in the words of Bhandarkar, "more upbeat, less legal-sounding and more welcoming". Clear communication was prioritised in a format that gave greater prominence to Linklaters' logo.
The new letter format was launched this summer. The result, according to Finn Griggs, the firm's graduate recruitment partner, has been "an uplift in the speed of response to the new offer letters".
This may seem like a lot of fuss being made about what cynics may dismiss as cosmetic tinkering. But if it results in an increase in the number of training contract acceptances it will be worth it. Like other elite firms, Linklaters targets a small pool of star students, who typically receive several training contract offers. Competition to get these hot shots to sign on the dotted line has always been intense, but now it is even more so following the expansion of various US law firms' London training contract programmes.
Despite a wave of magic circle pay rises, that has seen their newly qualified solicitor pay rates jump to combined bonus packages of around £100,000, US firms continue to outgun them on pay (several are paying upwards of £130,000).
The magic circle are essentially betting that such pay rates are unsustainable, and with the end of the economic cycle looming they may yet be proven right.