30 January event will bring together firms, northshoring hubs and law schools ahead of introduction of the SQE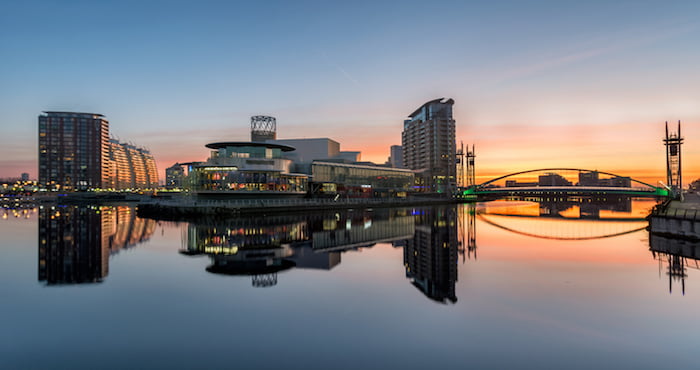 Legal Cheek has today launched a northern version of its popular Future of Legal Education and Training Conference.
The day-long Future of Legal Education and Training Conference North takes place on Thursday 30 January at The Lowry, Media City, Manchester.
As the profession gears up for the new Solicitors Qualifying Examination (SQE), the event will bring together leading law firms based in the North with global law firm northshoring hubs and legal academics from universities and law schools across the country and beyond. The focus will be on sharing and developing new ideas for developing the skills of future lawyers under this new regulatory framework.
Julie Brannan, director of education and training at the Solicitors Regulation Authority, will lead the speaker roster, with further big names to be announced over the autumn.

At the same time, drawing upon the industrial revolution innovative culture in which Manchester is steeped, speakers and delegates will be encouraged to look more broadly at the industrial revolution taking place in the delivery of legal services — and consider how the education and training of future lawyers should respond to this.
The headline sponsors for the Conference are Manchester Law School, BARBRI, The College of Legal Practice, The University of Law and BPP University Law School. Nottingham Law School and LawCare are silver sponsors.
We spoke to some of the headline sponsors to get a taste of their institution's SQE strategies ahead of the Conference.
Professor Andrew Francis, head of Manchester Law School, said:
"The greater flexibility around educational pathways and workplace experience proposed under the SQE potentially creates huge opportunities for law (and other) firms to develop training and recruitment strategies to meet their business needs in a rapidly changing marketplace. Manchester Law School looks forward to collaborating with the ambitious and entrepreneurial firms in the North to assist in understanding and then addressing those business needs in a post-SQE world."
Sarah Hutchinson, international managing director of BARBRI, said:
"The SQE creates an exciting opportunity for new routes to qualifying as a solicitor particularly for graduates unable to secure training contracts. BARBRI is committed to supporting the most able and committed future lawyers to qualify whether you are working in a classic law firm environment or an innovation hub delivering legal services through technology."
Peter Crisp, pro vice-chancellor of ULaw, said:
"SQE will mean students will have many more routes into law as a career including opportunities to join firms earlier, particularly those firms that are starting to deliver legal services in more innovative ways. We are already forming partnerships with firms to offer SQE training and solicitor apprenticeships allowing students to enter the real legal world earlier while still continuing with their education with our aim of providing practical hands-on legal education. We are also designing a range of full-time and part-time programmes that will give students the best chance of passing the SQE and securing employment after they have passed the assessments."
Tricia Chatterton, director of business development at BPP, said:
"The SQE has presented us with the opportunity to work with our clients to rethink the training of future lawyers. They have made it clear to us that the training required to pass the SQE is a regulatory minimum only, and that they will require the training of their graduates to go much further than this, developing not just additional knowledge but also skills and behaviours for the 21st century lawyer. We are really excited by the future and think both law and non-law graduates should be too — and, indeed, school leavers looking for an alternative route to qualification via our employer-led apprenticeship programmes."
Julie Brannan, director of education and training at the Solicitors Regulation Authority, said:
"As a proud Mancunian myself, I recognise Manchester as a hub of innovation. The SQE will create opportunities for firms to recruit from a more diverse talent pool, through apprenticeships and paralegal routes as well as traditional training contracts. It will help firms tailor training to the individual's aspirations and support business objectives. This is not just good news for firms, but also those who want to be the solicitors of the future."
Find out more about The Future of Legal Education and Training Conference North and secure your Early Bird place.