Married mother Katherine Sears claims to have once made £44,500 in just three weeks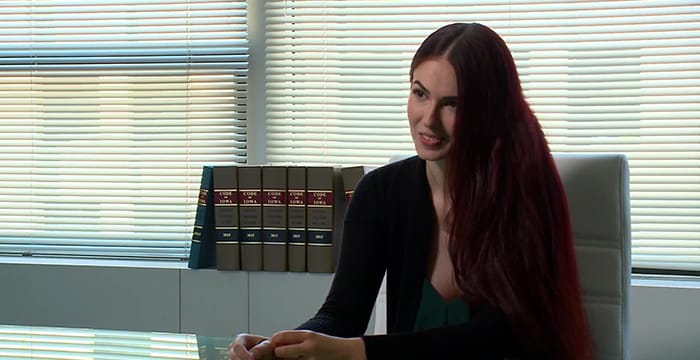 A criminal lawyer in the US has revealed how she is supplementing her income by working as a part-time prostitute.
Yes, you read that correctly. Katherine Sears, a married mother of one from Des Moines, Iowa, reportedly started engaging in sex work, alongside her day job as a criminal defence lawyer, three years ago, according to US news station KCCI.
The 30-year-old spends up to three weeks at a time working at a brothel in the state of Nevada, where prostitution is legal, followed by one week at home.
Sears, who claims to have once made $55,000 (£44,500) in just three weeks with her eyebrow-raising side hustle, hopes that by sharing her story she will change people's attitudes about sex work and break down the stigma surrounding it.
"I like sex. Sex is fun, and I can get paid for it," says Sears, who works at US outfit Clark & Sears alongside her supportive husband John. "I think the more we talk about it, the better our chances are of getting the decriminalisation that we're pursuing. We're not going to have legislation change if we're passive about it."
She continues:
"Prostitutes are people. Prostitutes I've known are some of the best people I've known. I think a lot of people are upset about prostitution without understanding what it is they are being upset about. We degrade women who are open about sexuality. You're supposed to be this way and if you're not this way, you're bad. So, I think it's a lot of indoctrination."
Sears, who on a busy day can see up to 15 clients, was already reportedly working as a sex worker when she met her now-hubby at Drake University Law School in Iowa several years ago. "I don't really care that much," said John on his wife's part-time profession.
Having given birth to her first child four months ago, Sears is now taking a break from prostitution to focus on her family and legal career.