Law student Dudley Davidson-Jarrett explains why policing an age-old practice proves particularly problematic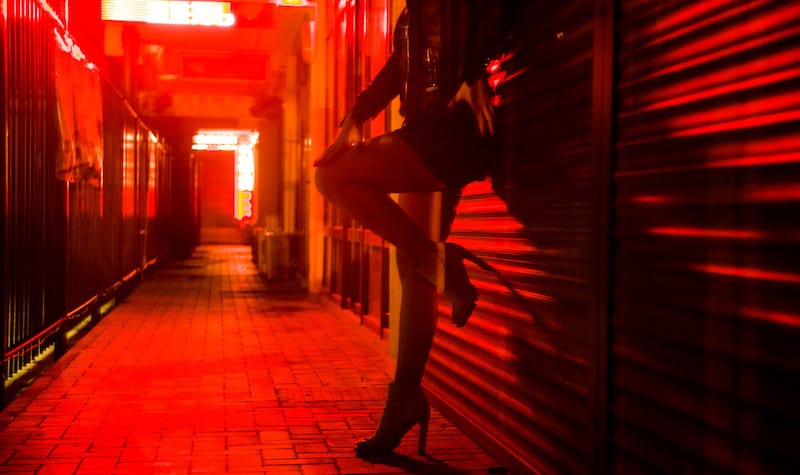 The enforcement of the laws surrounding prostitution have not, in legal history, been static.
Though during the 1970s and 1980s, a policing and enforcement approach was developed that was aimed primarily at female prostitutes. The approach today looks to protect those prostitutes who may be at risk of victimisation: rather than cracking down on prostitution per se the law is now being seen to manage its risks and developing ways in which it can be carried out in a safer manner.
The Police Reform and Social Responsibility Act 2011 delivered a new framework for police accountability in England and Wales. It created police and crime commissioners in England and Wales in 41 police authorities, not including London. The commissioners (PCCs) have a variety of responsibilities, including holding their police force to account, hiring and firing the chief constable and setting policing priorities, including the budget. PCCs are held accountable by the police and crime panel within each force area, which they themselves appoint.
How the police apply their resources in upholding the law can be very significant. Police have limited resources and cannot devote limitless resources to combat all areas of criminal activity. In 2013 according to the Home Office there was the equivalent of 129,584 full-time police officers — a decline of 4,516 on the previous year and a decline of 14,186 since 2010. Questions relating to how police should deploy these officers continue to arise on a daily basis and these questions can be tricky to answer when discussing the idea of reducing the policing of informal toleration zones for prostitutes in the present economic climate.
Not only does the government face a level of constraint when deploying police services, the police have a huge responsibility to maintain and improve the service they provide while facing financial constraint. A number of suggestions have been put forth by former and current government workers. Ruth Davis, a former research fellow at Policy Exchange, suggests that partnering with the private sector would create a large amount of savings in addition to using technology in an increasingly smart way to combat crime. Chief superintendent Irene Curtis, former president of the Police Superintendents' Association, says that it is vital that the police concentrate resources on the areas which pose the most threat, harm and risk to the public, and also that agencies should take full responsibility for issues under their remit.
The Crown Prosecution Service (CPS) seems to have realised a need for a multi-agency approach to managing prostitution and to enable women involved to develop routes outside of prostitution and provide appropriate support. The CPS considers prostitution to be a victim-based crime which reflects the argument that policing prostitution has moved to more of a management role, rather than a vindictive one.
The Street Offences Act 1959, as amended by the Sexual Offences Act 2003 (SOA) and the Policing and Crime Act 2009 (PCA), criminalises loitering or soliciting for the purposes of prostitution. It is an offence for a person to loiter or solicit in a street or public place. In particular, section 16 PCA 2009 and section 56 SOA 2003 amends the above to create an offence for a person, whether male or female, to persistently loiter or solicit in a street or public place for the purpose of offering services as a prostitute.
The Scotland Bill on proposed reform to prostitution law realises that while street prostitution is not desirable, it is prevalent. The main aims of the bill are to ensure that prostitution is practised in an orderly manner, to minimise any opportunities for associated criminal behaviour and to maximise the practice of safe sex. Informal toleration zones are created, designated areas which allow for soliciting without falling in the scope of criminal law.
Managing the balance between criminalisation and the behaviours of prostitution is a deeply contested issue and one that has sparked debate.
One such source is the Wolfenden Report 1957.
The Wolfenden Report attracted considerable public debate, including a famous exchange of views between professor H.L.A. Hart and Lord Devlin on whether the law should promote and enforce moral values. Lord Devlin, an English judge, argued that, contrary to the Wolfenden Report, the law ought to criminalise behaviour that, in the eyes of the ordinary member of society, is grossly immoral. His argument was based on the idea that society is held together by social bonds that are based on shared morality. Social cohesion, therefore, depends upon a bedrock of shared moral values without which society can disintegrate.
But what does society regard as grossly immoral? Society has changed and continues to change in what it deems acceptable and what it does not deem acceptable, and I wonder whether prostitution is, to most, considered grossly immoral.
Professor Hart on the other hand warned against the dangers of 'populism' and argued that the conventional morality of a few members of the population should not be a justification for preventing people from doing what they want. He went on further to suggest that it would be absurd to regard societies' morals as having been disintegrated as societies in general survive changes in moral views and laws change accordingly.
In summary, laws and society are constantly changing and the police are left with the task of upholding the law in these circumstances.
With regards to police allocation of resources, the determination of resources varies from region to region, and through instruments such as police and crime plans it can be observed that certain areas regard particular crime problem areas as more of a priority than others. For instance, authorities in Essex might think cutting down antisocial behaviour is more important than the prevention of sexual and domestic abuse, which might be a priority for the Northumbria Police and Crime Plan.
Given the police's limited resources and the creation of police and crime commissioners and various agencies to deal with prostitution, it seems a soft approach has been taken to the management of prostitution. Although the law does aim to crack down on street prostitution to protect the public from exposure to items such as used condoms and syringes for drug use, it has widened the ambit required for a person to be guilty of soliciting for sex. One such example is the insertion of the word 'persistent' soliciting into the Street Offences Act 1959.
Dudley Davidson-Jarrett majored in sociology law and politics at Rhodes University in South Africa. Now a final year undergraduate law student at The Open University, Davidson-Jarrett hopes to become a barrister. His interests lie in judicial review of administrative actions.