Trainee solicitor pleads guilty to rape and kidnap after police discover work ID at crime scene
Former Cripps aspiring lawyer attacked two women on the same night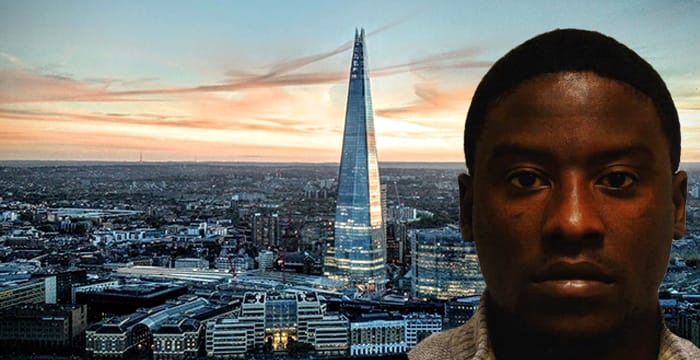 A former trainee solicitor at London law firm Cripps Pemberton Greenish (CPG) has pleaded guilty to rape and kidnap after attacking two women on the same night.
Wilfred Marodza, 28, of Eastbourne, East Sussex, pleaded guilty at Inner London Crown Court yesterday to four counts of rape, one count of kidnap and one count of committing an offence with intent to commit a sexual offence. He denied a further kidnap charge, which was left to lie on file.
The court heard that Marodza, who commenced his training with CPG in September 2018, attacked a 21-year-old woman who was walking home in Southwark, South London, at around 2:37am on Saturday 20 July, following a night out.
The unnamed woman was approached from behind and marched to a nearby wooded area, before being "threatened and raped multiple times", according to a statement released by the Metropolitan Police.
The woman eventually escaped down a nearby street with Marodza in pursuit, and flagged down a passing minicab. The ex-trainee solicitor, who studied law at the University of Kent, according to his LinkedIn, is said to have told onlookers that they were having a "domestic".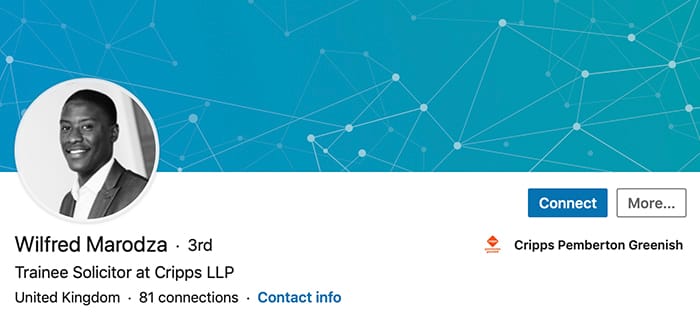 Hours later Marodza grabbed another woman who was waiting at a bus stop in Borough High Street. However, the 25-year-old victim managed to scream and Marodza fled.
The former rookie lawyer was identified and arrested that same day after police discovered his work identification inside a rucksack he left at the scene, the Crown Prosecution Service (CPS) said.
Gavin Tyler, managing partner at CPG, told Legal Cheek:
"We are completely appalled to learn of Wilfred Marodza's conviction for such shocking offences. We were informed by the police in July of the arrest and that he was remanded in custody but did not know anything about the details of the offences until today. Our thoughts, of course, are with the victims and their families."
Tyler continued: "Although there were never any concerns raised internally regarding Mr Marodza, we are offering support for staff members who worked closely with him or who feel affected by the news for any other reason."
Investigating officer Jonny Norman added:
"These two young women were subjected to ordeals that no person should ever have to endure. Marodza is a dangerous predator whose actions left both victims in fear of their lives. Marodza will now, I hope, face a substantial amount of time behind bars, and I am sure London will be all the safer for it."
Marodza, who completed the Legal Practice Course (LPC) at BPP University Law School last year, was remanded in custody until a sentencing hearing on 11 October.
Comments on this article are now closed.