Photographed woman on Tube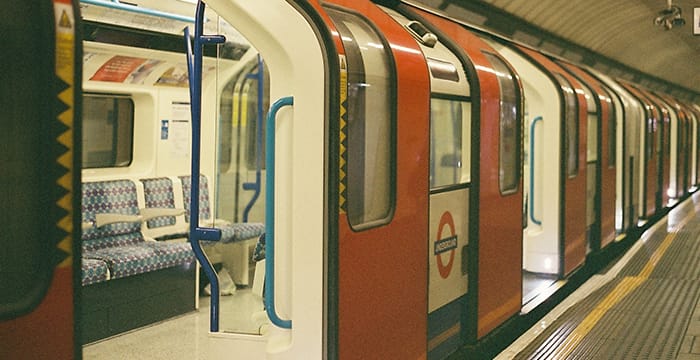 An ex-government lawyer who was one of the first people in Britain to be prosecuted for so-called 'upskirting' has been slapped with a community order.
Daren Timson-Hunt, a 55-year-old qualified barrister, used his mobile phone to take a photo of a female Tube passenger as she made her way to a job interview.
Westminster Magistrates' Court previously heard how he then followed the woman after she got the Northern Line train at Embankment station and waited for her to climb up the stairs in front of him.
Timson-Hunt — who was a senior lawyer at the Department for International Trade until August this year, according to CourtNewsUK (£) — was clocked by a police inspector after taking his phone out of his pocket as the woman reached the top of the stairs on the morning of 1 June.
Last week Timson-Hunt admitted operating equipment beneath the clothing of another person without consent under the Voyeurism (Offences) Act 2019 — a new law which received royal assent earlier this year.
Sentencing him to a two-year community order, involving a 35-day program requirement, 30 days of rehabilitation activity and 60 hours unpaid work, magistrate Anne Boda said:
"This is an extremely unpleasant incident that occurred over a period of time involving pursuit of the victim. Had it not been for the presence of mind of Inspector Seottow, this offence would have gone unnoticed. We accept this was an opportunistic offence, however there was an element of planning involving pursuit."
The Crown Prosecution Service (CPS) says three other men have also been prosecuted under the Voyeurism (Offences) Act 2019. The first successful prosecution relates to an incident earlier this summer involving a shop worker who was caught filming women at the entrance to Wireless Festival in Finsbury Park.
Siobhan Blake, CPS national lead for sexual offence prosecutions, said: "Upskirting is a humiliating violation that leaves victims feeling degraded and distressed. It is really positive to see our prosecutors making use of the new legislation, with four men so far convicted of this repulsive offence."