Ryan Beckwith accused of engaging in sexual activity with a junior colleague without her consent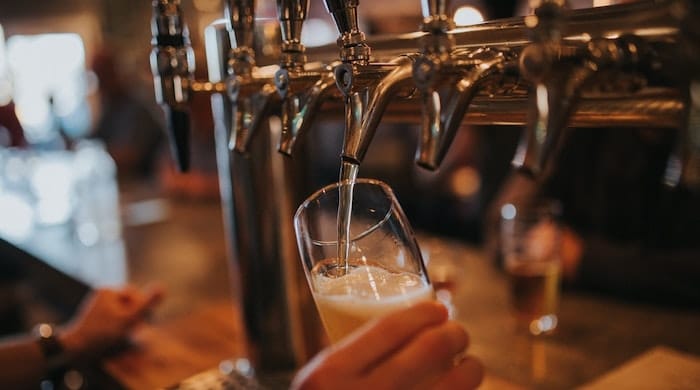 Allegations of a "drinking culture" at Freshfields were among a host of uncomfortable allegations that emerged as the disciplinary tribunal of partner Ryan Beckwith began this week.
Beckwith, who is aged 41 and married, is accused of abusing his position to initiate sexual activity with an associate at the magic circle firm who is in her 20s — on two occasions which both involved alcohol.
During the first day of the hearing yesterday, the tribunal was told that the firm fostered a "drinking culture" where junior lawyers were encouraged to go to the pub for drinks on a Thursday and Friday nights. As is typical at big law firms, Freshfields partners — who earn an eye watering £1.84 million — would typically open a tab and cover the cost of drinks. And, the tribunal heard, the result was that sometimes people came into work the next day nursing hangovers.
It is alleged that Beckwith kissed or attempted to kiss a junior colleague at a London karaoke bar in May 2016 following a boozy team coach trip to Raymond Blanc's Oxfordshire restaurant Belmond Le Manoir aux Quat'Saisons to celebrate the completion of a deal.
On a second occasion, a few weeks later, it is alleged that, following drinks at The Harrow pub opposite Freshfields' Fleet Street office, Beckwith initiated and/or engaged in sexual activity where he ought to have known his conduct was unwelcome and that the complainant was intoxicated to the extent she was vulnerable and her decision-making ability impaired.
In June, Beckwith — a restructuring and insolvency specialist who studied law at Anglia Ruskin before doing the BCL at Oxford University — attempted to have the proceedings against him thrown out, arguing through his barrister, Alisdair Williamson QC of Three Raymond Buildings, that the charges were beyond the remit of the regulator and that proceedings amounted to an abuse of process. He also alleged that the complainant had acted dishonestly and colluded with another witness.
But tribunal chair Nicola Luckin dismissed these arguments, saying there was enough evidence for a case to be answered, telling those gathered at the hearing that "we do not think it is the case that the evidence is so imperfect that it is beyond redemption".
The hearing is scheduled to continue over the next nine days.
Comments on this article are closed for legal reasons.