Geraint Thomas had been accused of inappropriate sexual behaviour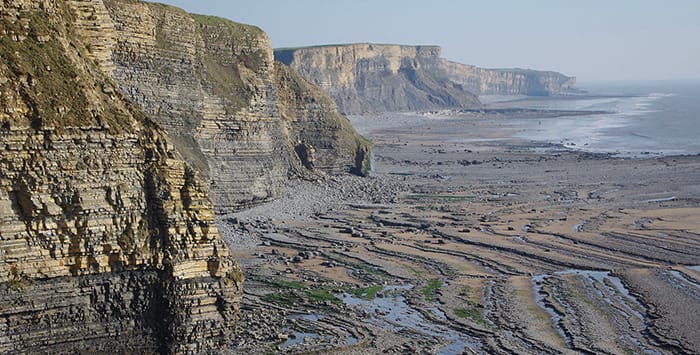 A partner at Eversheds Sutherland who was found dead at the foot of a cliff face had been suspended from work for allegations of inappropriate sexual behaviour towards women at a Christmas party, an inquest heard last week.
The body of Geraint Thomas, a partner at the firm's Cardiff office, was discovered last December in the Vale of Glamorgan, South Wales, hours after being called into a meeting and told he was being suspended while an internal investigation took place.
Lorraine Kilborn, Eversheds' international HR director, told the coroner's court that the 47-year-old commercial lawyer was "very polite and very calm" and she hoped to complete the investigation before his upcoming family holiday to Australia.
Kilborn said: "When we suspended him, we did ask him to leave the building, and he said: 'OK, I'll collect my things and go.'"
Fellow Eversheds' partner Anthony Rees, who also attended the meeting, said the allegations "were treated as a potentially serious matter and related to an allegation of inappropriate sexual behaviour".
Thomas's wife, Rebecca, told the inquest in Pontypridd that she had "no doubt what was said at that meeting was fundamental to Geraint's change in state of mind and subsequent actions". She said Thomas was the "happiest and least stressed I'd seen him" and there was "absolutely no hint anything was troubling him at this time".
A man matching the 47-year-old lawyer's description and said to have been looking "slightly distracted" was spotted by a walker at about 2pm on the day of the meeting. Police officers located his car the following morning before a police helicopter found his body at the bottom of the cliffs.
Giving a narrative verdict, senior coroner Graeme Hughes said he "had no evidence he had formed an intention to take his own life" and it was possible Thomas' death could have been an accident. He also said he was "satisfied that there was unlikely to have been any third party involved".
Following the news of his death, Eversheds said: "Geraint was a truly exceptional lawyer, he will be remembered for his dedication to his clients and to the firm in equal measure".
Comments on this article are closed.