Phil Taylor found dead at his home earlier this year, inquest hears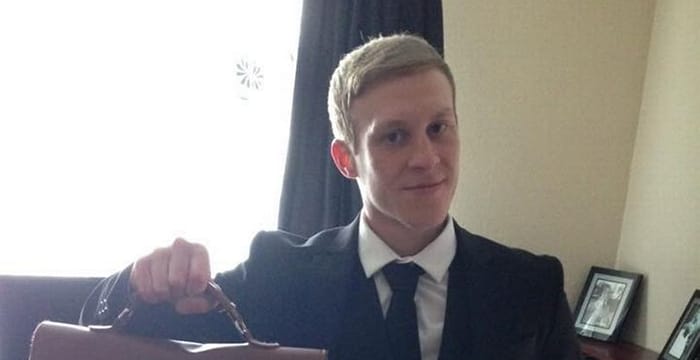 A "hardworking" law student at the University of Hull, who tragically took his own life earlier this year, has been posthumously awarded a first-class law degree.
Phil Taylor, 32, was discovered dead at his home by members of his family on April 17, who had forced their way in after not hearing from him for more than a week.
Hull Coroners' Court heard how Phil suffered from depression and had used cannabis since the age of 16, Hull Live reports. This caused the law student to experience paranoia and anxiety, which may have contributed to his negative state of mind at the time. He was just six weeks away from completing his law degree.
Speaking at the inquest, Phil's mother, Pamela, explained how her son was awarded a posthumous first-class undergraduate law degree based on his previous results as well as his dissertation. She collected the certificate on her son's behalf.
Pamela revealed how Phil's problems with cannabis escalated — which culminated in him being asked to leave the family home in 2006 — but that he had since started to turn his life around, meeting his ex-partner (who he has one child with) three years later and securing a spot at Hull Law School in 2015.
The court heard how Phil "continued to study for his degree and did well" despite the ups and downs of his relationship and received an award for being "top student" in 2017.
"He was a very self-determined person and very well loved by his family and friends", Pamela said. "He was never one to keep in touch though, and from September 2018 he contacted me less and less and was convinced that people were after him and never wanted to leave the house or come over to see me. I thought that it was the cannabis that must have been making him so paranoid."
After not hearing from Phil in more than a week, Pamela, along with her daughter and son-in-law, forced their way into his property, at which point they discovered his body and a suicide note.
Recording a finding of suicide, coroner Rosemary Baxter noted there was evidence of cannabis in Phil's system from the toxicology report.
Feeling stressed? You can contact LawCare by calling 0800 279 6888 in the UK.
Comments on this article are closed.