'Not as smart as he thought': government lawyer jailed for contempt of court in insurance scam
Muhammad Bilal staged car accident and then represented the other driver in insurance claim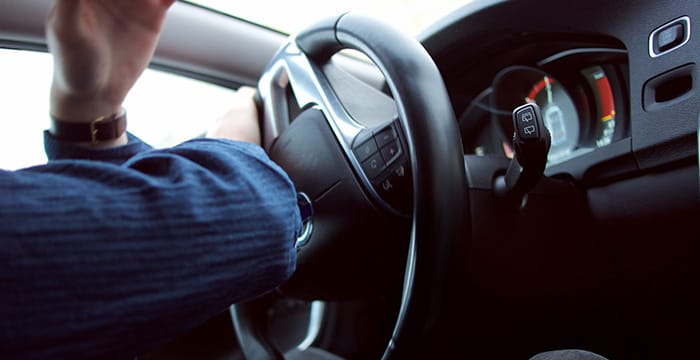 Move over Coleen Rooney — there's a new team of super-sleuths in town.
Lawyers at Clyde & Co are celebrating after uncovering a bizarre fraud in which a former government lawyer staged a car accident and then represented the other driver in the insurance claim.
Muhammad Bilal, who also went by the name Bilal Toor, was jailed for eight months for contempt of court after the scam unravelled.
Clydes' partner Damian Rourke said: "Bilal worked in the legal system and clearly believed he was clever enough to dupe it. Evidently, he's not as smart as he thought".
Thirty-six-year-old Bilal, of Hayes, Middlesex, had claimed compensation for whiplash after a 2014 "accident" involving a man called Adnan Shah. Shah's insurance company refused to pay up, believing that the crash had been faked.
At the time, according to Clydes, Bilal was "moonlighting as a paralegal" for a firm called Lawgate Solicitors in Slough. Shah instructed Lawgate in a complaint to the Financial Ombudsman Service over his insurance company's refusal to cover the costs of the accident.
Bilal, through Lawgate, handled Shah's complaint. He later said that Shah had instructed the firm by chance. The claim succeeded, with the insurer ordered to pay for damage to Shah's vehicle plus £1,250 in compensation.
For good measure, Bilal then launched his own personal injury claim. Clydes was sent in to investigate and discovered a "complex web of connections" between Bilal and Shah.
"Our investigations revealed they were connected through a company set up by Bilal's housemate and the sale of a car to Shah by one of the company's employees", Rourke said. "When we started to dig deeper, analysing email trails and social media, we realised that Bilal had used other identities in order to act on Shah's behalf in an attempt to defraud the insurance company".
When this evidence was laid before the court handling Bilal's personal injury claim, he abandoned the case.
The insurer decided to bring Bilal to book for contempt of court, saying that it was in the public interest given his role as a government lawyer.
The High Court found that the accident was staged and that Bilal had deliberately brought a false claim, lying in a number of documents in the process. His Honour Judge Gargan sentenced the fraudster to eight months for contempt of court.
Lawgate Solictors has been approached for comment.