? ? ?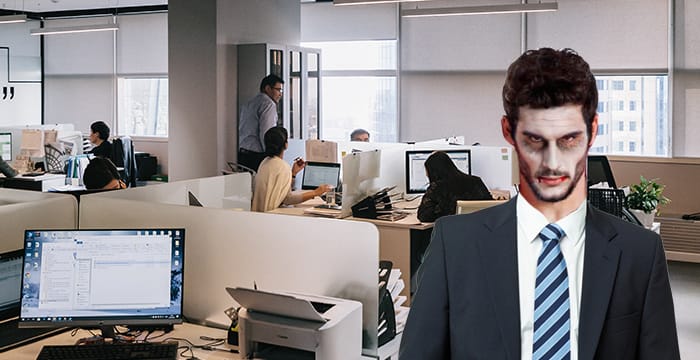 Have you ever wondered which popular Halloween character the general public most associate with lawyers? No? Ok, neither have we…
But someone who clearly has is Matt Schmoldt, a personal injury lawyer from the US state of Utah, who asked this very question to over 700 members of the public.
The most common answer by some distance was vampire (178), with one respondent claiming, like lawyers, "they drain the life out of you and they don't ever see the sun", while another quipped: "they suck the happiness out of you".
In second place was 'joker' (36), "because most of them make a fool of themselves in court", according to one survey participant, followed by 'clown' (34) and 'devil' (22) in third and fourth spots respectively.
Other commons answers included 'Michael Myers' (22), the masked character from the Halloween slasher films, 'Ghost and Ghoul' (20) and Freddy Krueger (17) of A Nightmare on Elm Street fame.
While the majority of survey respondents viewed lawyers in a negative light, there were a select few who showed lawyers some love.
One suggested lawyers were like Captain America because they "help those in trouble", while another, drawing flattering comparisons to Batman, said: "I said this because he fights for justice and so do lawyers".