PM is putting party and ego before national interests, Royal Holloway law grad claims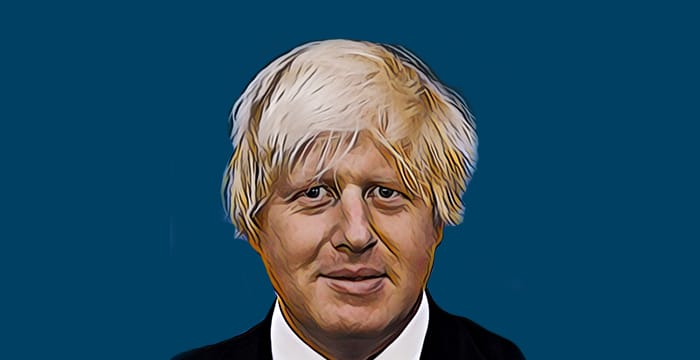 A London-based French law student has penned an emotional open letter to Boris Johnson in which she claims the Prime Minister has "wrecked" her dream of becoming a UK lawyer by persuing his "self-destructive" Brexit vision.
Writing in the pro-EU website the New European this week, Royal Holloway law graduate Émilie Ancelin explains how she has always wanted to study in the UK with a view to qualifying as a lawyer. "I did everything I could to make this dream come true", she writes. "Despite bullying and harassment at school for years, disagreement with family, and a hell of a lot of hard work, I finally made it."
But Ancelin, who is studying the Legal Practice Course (LPC) at The University of Law, says her career aspirations now hang in the balance — and the PM and his Brexit plans are to blame.
"I am extremely delighted to have given five years of my life to the country I loved and cherished the most, but to get what in return? she asks. "Contemplating being kicked out, losing all of my friends and new relationships. Losing everything I have spent almost five years of my life to build and for what reasons? For some ridiculous and pointless partisan childish quarrels and underlying lies you have been serving us for three years now."
Ancelin claims Brexit is "unfair" and "undemocratic" as it fails to factor in the views of European citizens — those, she says, are most affected by the outcome. She continues:
"I will continue to fight Brexit right up until the final minute. I do not believe anybody here really wants the Brexit you are about to serve to the country. Nobody ever voted for a no-deal exit from the European Union, they did not have a say on your deal either. The 17.4 million people who voted Leave made their decision based on the lies and manipulation, and you know that better than anyone else that to be true!"
Rounding off her firey missive, Ancelin says the PM has no idea how Britain will fare post-Brexit and that he has ignored the consequences of such a decision. "Yet you have decided to go ahead with it", she writes, "putting your party and ego before the interest of your own nation and your own people".
Speaking to Legal Cheek, Ancelin says she decided to write the letter to give a voice for all the European citizens living in the UK that are feeling abandoned by the government. "In the last few months there have been so many issues with EU citizenship", she explains, "notably with people being denied their fundamental right to vote in the European Election".
She continues:
"[I]f Brexit happens, I am hoping to be able to remain in the UK… [I'am] determine[d] to find a paralegal role/training contract in the UK and finalise my training to become a recognised solicitor in the UK. I notably want to specialise in clinical negligence and medical ethics or IP law, as these are what I am really passionate about."
Comments on this article are now closed.