Law firm life can be tough, says Cleary Gottlieb associate Eloise Skinner. Here's how to master it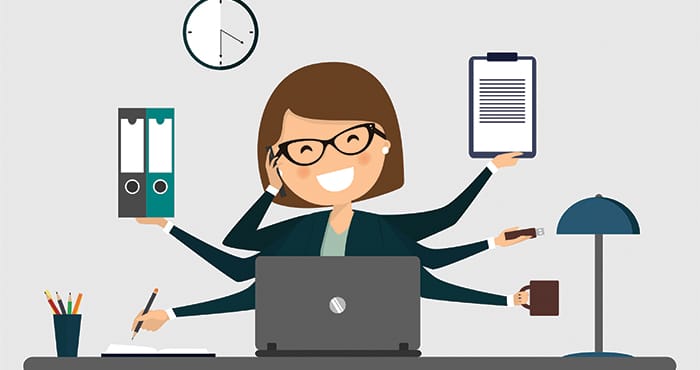 It's a tough world for today's junior lawyers — with the rise of technology, globalisation and increased competition, tomorrow's legal landscape will look very different to the legal landscape today.
So, how to avoid being left behind? Here are three essential skills to cultivate during your time as a junior lawyer — master these and you'll be ready to meet the future when it comes (rapidly) at you.
1. Be teachable
We've all been there: fresh out of university with a degree in your hand and feeling like you could do anything. You know the law, you've worked hard, and here you are — ready to take on the world. Right?
Well, sure — but your journey of education has actually just begun. Remaining teachable will be one of your greatest qualities in the world of work. This skill is a mix of humility, curiosity and intellectual ability. It's about being open to not knowing everything, and being willing to go the extra mile to figure it out. It's about not being the person who thinks they're always right — or the person who thinks they're always wrong. You want to be open-minded, but with a firm belief that you're headed in the direction of growth. You want to be teachable.
So, how to become more teachable? Here are a couple of things to think about:
• Ask (intelligent) questions. You know that silence after your supervisor finishes talking, and you're trying to figure out the meaning of what they just said? Try this: instead of staring blankly into space, or nodding like you understood everything (we've all been there), ask a question that will help you reach a deeper understanding. It's also ok to say that you haven't completely grasped a point yet — just make sure you don't ask your supervisor a question you could easily figure out on your own.
• Stay humble. Sounds like something you'd see on an Instagram caption, but it has a real impact in the professional world. Acknowledge that you don't know everything, and then act accordingly.
• Do your preparation. Make sure you know the background of your topic, matter or deal before you get started on it. 'Teachability' is a great skill to have, but it only really works if you have the foundational knowledge to back up your new learning. Do the work first, and then you'll see the real payoff.
2. Stay interested
Remember your first day of law school? New pencil case, new folders, brand new academic year — right? Maybe you even felt a similar way as you entered the workplace. The trouble is, the working world can quickly become difficult, fast-paced and tiring (and unlike university, there's no month-long Christmas holiday to catch up on your Netflix). It's hard to stay passionate when you're sleep-deprived and stressed. But staying interested will make all the difference. Knowing exactly why you want to do the work (and be honest with yourself on this one), and what it is you're interested in (practice area, subject specialism, nature of the work…) will give you the fuel you need to get you through those challenging periods in the job.
3. Alert, awake and aware
This one is all about perspective: staying in touch with what's happening on a broader level. The legal world (as with many of the professions) is undergoing significant changes — both at an individual firm level, and at a higher systemic level. Think for a second about the impact of technology — chances are, your supervisor didn't even have a Blackberry (heard of those?). Things are moving onwards at a rapid pace, and the question will be not only whether you can keep up, but whether you can stay one step ahead.
Here are a few tips to help you develop your agility:
• Read a good-quality news source every day. Something relevant to your practice area is great, but more general news sources (the Financial Times, for example) will be helpful for developing a broader understanding of where the world is headed. Good work if you can keep an eye out for changes that might impact your team or clients. Gold star if you can spot them and then remember to mention them to your supervisor.
• Go to conferences, attend training events, listen to lectures that are relevant to your area of practice (or to the law in general). Download podcasts. Read articles. Write articles, if you have something to say. Stay checked into the things that are happening in the space around you.
• Develop 'areas of interest'. Yes, it's annoying but true — you can't do everything. As a junior lawyer, demands on your time will be coming at you from all directions. Best tactic is to develop a general sense of understanding (see bullet points above), and then delve deeper in certain areas of interest. You don't have to stick with these areas for life, but choose a couple of things that sound interesting, and commit some time to learning about them. If your interest persists, capitalise on it — offer to host training for your office, or write a blog for the firm website, or give your team a briefing. You'll be surprised at how much your effort will pay off: it might take a bit of initial groundwork from your end, but the outcome will be worth it.
Eloise is a qualified solicitor at US law firm Cleary Gottlieb Steen & Hamilton. Eloise studied law at Cambridge University, graduating with a first class degree.