Eran Cutliffe appeared in BBC legal documentary The Prosecutors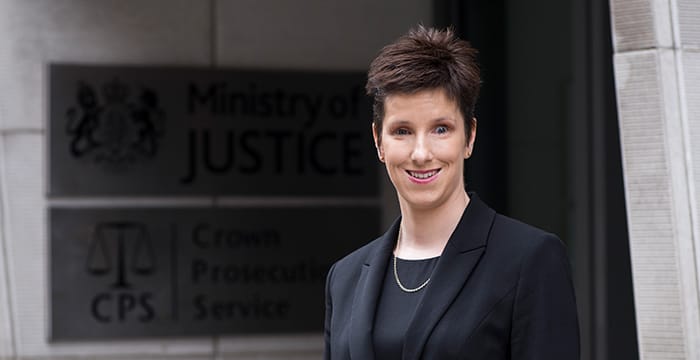 One of the Crown Prosecution Services' (CPS) leading lawyers has been awarded an honorary doctorate from The University of Law (ULaw) in recognition of her work within the criminal justice system.
Specialist prosecutor Eran Cutliffe received the honorary accolade during a graduation ceremony for more than 1,400 students held at the Barbican in London yesterday.
The former ULaw student, who is registered as blind, kicked off her career with the CPS in 2006 and has since appeared in The Prosecutors, a three-part BBC series documenting the work of the CPS.
The show, which aired last summer, featured two of Cutliffe's most high-profile cases: one involving the use drones to fly psychoactive substances, drugs and weapons into prisons, while the other concerned vulnerable Vietnamese teenagers who were smuggled into the UK and forced to work in nail bars.
Eran, who received an OBE for services to law and order in the 2019 New Year's Honours, said:
"It is a real privilege to be awarded such a prestigious accolade from The University of Law. I think in many respects I am more than a little overwhelmed but thrilled that work conducted in the criminal justice system is being recognised."
Offering some words of wisdom to the law school giant's latest crop of graduates, Cutliffe continued:
"Life as a practitioner initially can seem overwhelming but somehow it gradually seems like a more comfortable fit. Work hard to be good at whatever it is you choose to do and define your path in the profession in your own way. Find your own voice and don't be frightened to use it and stand up for what you think is right."
Earlier this year, ULaw awarded Bollywood superstar, Shah Rukh Khan, an honorary doctorate in philanthropy for his championing of human rights, access to justice and crime prevention in India.
Comments on this article are now closed.