'Seeking relief from what they were tort'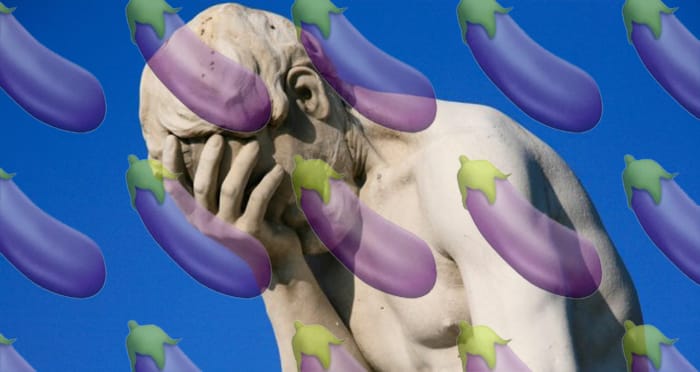 A professor was forced to stop one of her lectures this week after allegedly spotting two law students performing a sex act.
The very awkward incident is said to have occurred at Macquarie University in Sydney, Australia, when two students apparently displayed their love for each other mid-class.
To make matters worse (if that's possible) the lecture was being live-streamed in response to the outbreak of coronavirus, and a purported recording of the moment the professor caught the couple getting frisky was posted online.
"I know precedent is a very sexy topic and I love when my audiences are excited, engaged and animated but there is a limit to that," she said. "Ironically it is the law — law students — and the student code of conduct that governs that. No below-the-belt touching in my lecture theatre, please!"
The stunned lecturer went on to reveal that this was the second time she had caught students getting intimate during a lecture, adding that there was a time and a place for "special love time" and her class wasn't it.
"Just to clarify, this is a mentoring unit so I will give some advice — the strategic placement of the hoodie on the lap only draws the eye more," the unnamed uni prof joked.
Social media users couldn't resist the urge to make a few law gags at the guilty couple's expense.
Taking the law into their own hands ?

— ?Incredulous (@NoGodDamnYou) March 17, 2020
Seeking relief from what they were tort.

— Instant Epidemics Expert (@glengyron) March 17, 2020
"All rise"

— Colin Fry (@colinfry666) March 17, 2020
Quid blow quo

— Hon. Member for Cultural Marxism (@_donbadman) March 17, 2020
A spokesperson for the university said:
"The university is aware of the alleged incident and the lecturer took the right steps to manage the incident at that time. We remind students of our student code of conduct in relation to their behaviour at Macquarie University."