They gave it a borderline 2:2/third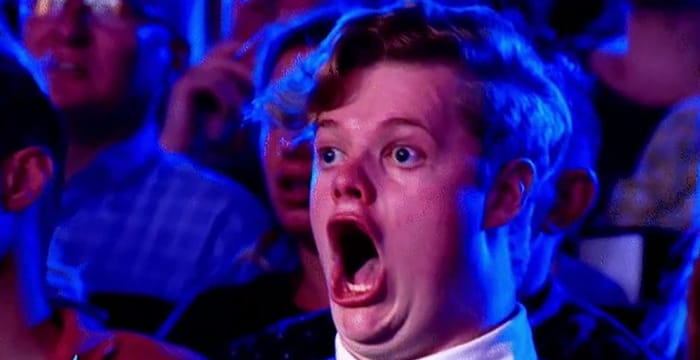 A law lecturer duped a group of freshers into criticising an essay he wrote when he was just 18 in a bid to show them how they will "grow and develop as legal scholars" over the course of their degrees.
Dr Steven Vaughan, a senior law lecturer at University College London (UCL), told a class of nearly 200 first year law students that the essay they were marking had been written by a student in their first month of university. What Vaughan didn't tell students, however, was that he was the aforementioned LLBer and had penned the essay during his time at Oxford University.
As a result of Vaughan's omission, students were more than forthcoming with critical feedback. Taking to Twitter, the law lecturer said that his fresher cohort had given him an average mark of 50% (a 2:2, but only just) for his essay efforts.
Vaughan, who actually scored a 58 (2:2) when his essay was marked first time around, revealed there were "audible gasps" around the lecture theatre and a cry of "but it was really bad" from one student after revealing he had written it.
Last week 199 first year @UCLLaws students marked and gave feedback on a real life first year essay. Their average mark? 50%. Yesterday they found out it was my first ever essay at uni. Cue audible gasps. And "but it was really bad" from a student in the front row. pic.twitter.com/AKvdpj6TvN

— Dr Steven Vaughan (@lawvaughan) October 4, 2018
Vaughan, who went on to secure a first class degree from Oxford, told Legal Cheek that the task was part of 'Laws' Connections', a new first-year skill module run by UCL Professor Maria Lee. He said:
"The exercise was designed both to get students thinking about our marking criteria and to make them realise that they will grow and develop as legal scholars over the course of their degrees. Very few people, if anyone, spring forth able to write, without support and practice, a first class law essay. I was delighted at the level of reflective and careful feedback the students gave on my essay. Even if they did hate my use of commas, and even if they did think it was a 50, when it was in fact a 58…"
Despite his shaky start, Vaughan has since gone on to forge a successful career in law. He started off as a City lawyer specialising in environmental law, first at Freshfields, then at Latham & Watkins, before moving into academia. He joined UCL as a senior lecturer last summer following stints at the University of Birmingham, Bristol and Cardiff.