Not so, says Boris — much to the annoyance of lawyers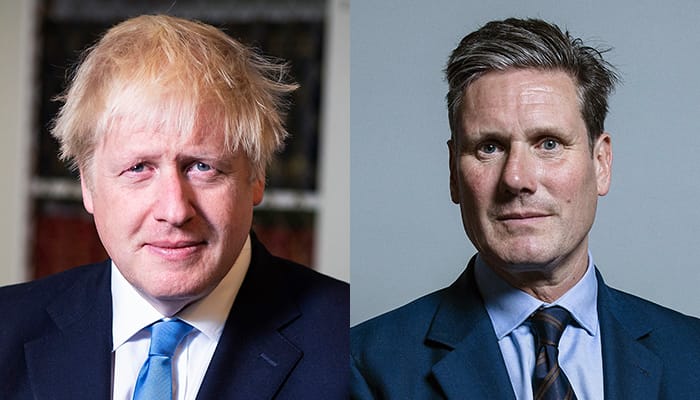 Yesterday's Prime Minister's Questions was a typically fiery affair, with Boris Johnson and Sir Keir Starmer exchanging blows across the dispatch boxes.
The Labour leader urged the embattled PM to resign on the spot for allegedly misleading MPs over Downing Street parties, telling him the "public have made up their minds" and "he's not fit for the job".
And it was the subject of jobs that produced what was arguably Johnson's most eye-catching retort.
At one point the PM told the House:
"The problem with Labour today… He is a lawyer, not a leader!".
The response was was met with a chorus of cheers from his Conservative colleagues — some of whom it should be noted are lawyers themselves.
Prime Minister Boris Johnson says Sir Keir Starmer is "a lawyer, not a leader", as the Labour leader said the government has shown "nothing but contempt" to the country. #PMQs https://t.co/AY0HGxVv2R

📺 Sky 501, Virgin 602, Freeview 233 and YouTube pic.twitter.com/0uGQQLKs2c

— Sky News (@SkyNews) January 26, 2022
The rather catchy line was a reference to Starmer's career as a barrister at famed human rights set Doughty Street Chambers. The Labour leader, who graduated with a first class law degree from Leeds University and obtained a Bachelor of Civil Laws (BCL) from Oxford University, also lead the Crown Prosecution Service and held the role of director of public prosecutions between 2008 and 2013.
Perhaps unsurprisingly, the PM's pop at Starmer's legal career didn't go down well with lawyers on Twitter.
Former human rights barrister turned Labour MP Emily Thornberry was quick to list notable lawyer leaders including Barack Obama, Tony Blair, Nelson Mandela, Bill Clinton and err… ex-Conservative PM Margaret Thatcher.
Meanwhile, employment barrister Dan Barnett tweeted: "He's a lawyer, not a leader… Are they mutually exclusive?".
"As a lawyer, if I say something even potentially misleading, I am required to immediately apologise and correct the record," wrote The Secret Barrister. "If I say something intentionally misleading, it is serious professional misconduct, for which I could lose my livelihood. I see why this is alien to him."
Elsewhere, Joanna Cherry QC, SNP MP for Edinburgh South West, noted that if she were in Johnson's shoes, she "wouldn't be slagging off lawyers…"
At #PMQs @BorisJohnson claims that the problem with @Keir_Starmer is that "he's a lawyer not a leader". If I was in Boris Johnson's shoes I wouldn't be slagging off lawyers……

— Joanna Cherry QC (@joannaccherry) January 26, 2022