57% in favour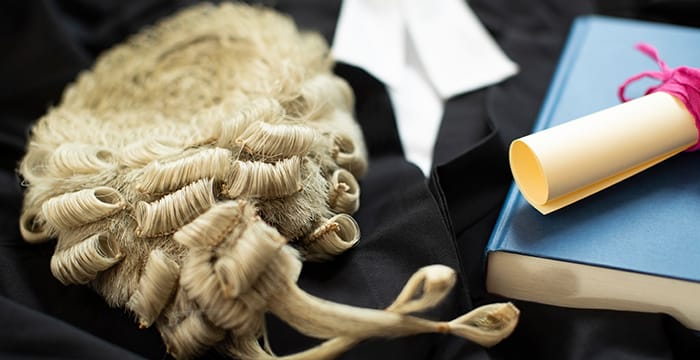 Criminal barristers have voted to suspend their strike action with 57% in favour of accepting the government offer of a 15% pay rise.
This means that the current indefinite and uninterrupted strike action will cease from 6pm this evening with Crown Courts hearing cases as normal from Tuesday.
The package that is worth £54 million, includes a 15% increase in legal aid rates that is applicable to the vast majority of cases currently in the Crown Court. In addition to this, the deal will see a £5 million uplift per year for fees in the youth court from the 2024/25 financial year, and an extra £4 million for defence barristers involved in pre-recorded cross-examinations.
The deal offered by Justice Secretary Brandon Lewis represented progress from Lewis's predecessor Dominic Raab who had overseen a period of escalation in strike action during his time as Lord Chancellor.
It is understood that the new deal will not only cover cases from September onwards but also the 60,000 backlogged cases.
The Criminal Bar Association (CBA) had initially asked for a 25% par rise. But the vote has seen the organisation settling for a 15% rise with 1,117 (43.26%) of the 2,605 criminal barristers who voted rejecting the deal.
The result of the ballot on the offer made by Government is: ⁰ ⁰"Do you accept the offer from the MOJ as set out in the accompanying proposal document and therefore vote to suspend the action?"
•Yes – 1488 (56.74%)
•No – 1117 (43.26%)
•Total Votes – 2605

— The CBA (@TheCriminalBar) October 10, 2022
Those who did not back the deal argued that the 15% rise was too little and, specifically regarding backlogged cases, was insufficient to retain the most junior members of the criminal bar. The need for a Pay Review Body with direct power to recommend increases to fees is required was also a sticking point for those who voted 'no'.
Arguments in favour of accepting the deal included that the offer made by the Justice Secretary represents more than a 15% uplift because of the bolt-on payments. There was also scepticism as to whether the objectives of obtaining larger pay rise and establishing a pay review body could realistically be achieved in light of the current economic environment.
Those in favour did, however, stress that more needs to be done regarding some of the systemic issues facing the junior members of the criminal bar.
Following the announcement of the vote, the CBA stressed that "the Criminal Justice System remains chronically underfunded", adding in a tweet aimed at its members:
"Let's keep our eyes firmly on that future and the future of our criminal justice system. Its value is reflected in the barristers within it. Please look at your colleagues, respect their professionalism and join with them, even where your views differed in respect of the ballot."