Nina Pulimood recalls her journey into corporate law, then out again, and removing the 'safety blanket of financial stability'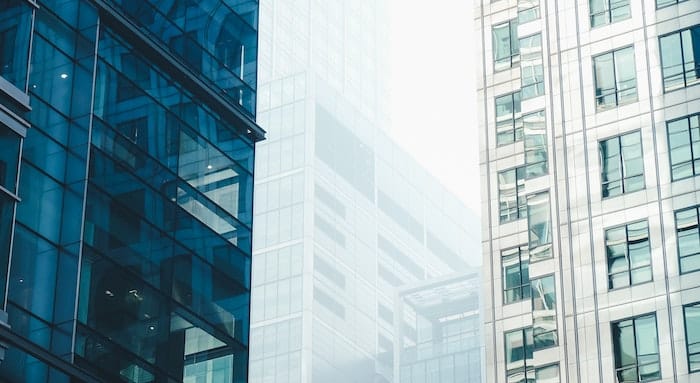 A former junior lawyer has opened up on her decision to abandon her career in City law after becoming disillusioned with the daily grind.
Nina Pulimood shared her story in Medium, detailing her early interest in immigration law through to her decision to join the commercial sector, and why she has now chosen to leave it behind.
She recalls work experience with a barrister set at age sixteen. Despite finding the experience interesting, she was dissuaded from pursuing criminal law when a world-weary barrister explained the challenges ahead. "Don't go into criminal law," they told her. "I love my job, but you can't make enough [money] to have a good life as a criminal barrister unless you're truly brilliant — it'll be worse for the younger generation."
Pulimood went on to study law at Oxford but found the subject left little room for creativity. Instead, she found her creative outlet through singing and joined several bands in her spare time.
She first encountered commercial law through graduate recruitment events and dinners hosted at her Oxford college. "I've never heard of any of these names before," she said of the recruiting firms, "at this point, I don't understand if a "Magic Circle" is some kind of spiritual retreat or a private members club".
"The creep of big law firms starts," she tells readers. "A firm asks if they can host a dinner in our college to advertise themselves to us. A big American one. I end up going and really liking the food, so I apply there for one of these 'vac schemes', which I find out is really just a paid summer internship."
After securing a summer vacation scheme with the London office of a US-headquartered firm, Pulimood entered the corporate world. Observing its bright lights for the first time she noted that despite its "shiny and impressive" veneer, she couldn't imagine her life in these tall buildings.
The vacation scheme became a training contract offer and on completing her degree, Pulimood started her legal practitioner's course (LPC). "I spend half the year revising for my exams and saving money. The other half is spent doing some volunteer work and travelling," she explained.
In September 2018, she returned to the City to start her training contract. An experience that contrasts starkly with her time in Greece. "For two years I am thrust into a world of macchiatos and high heels. Posh gyms and amazing skylines, working through early starts and late nights," she recollected.
Two years later the allure had faded, she qualified during the pandemic and decided to seek work in legal aid. However, her commercial background and a pandemic-induced lack of positions work against her. Instead, she moved to a litigation team at a UK headquartered law firm, seeking a less "cutthroat atmosphere" and better working hours.
The change was an improvement and allowed her to see that a life in corporate law was not without benefits, including a "safety blanket of financial stability." However, ultimately, this alone was not enough to remain in corporate law, and as a lengthy case settled she made the decision to leave commercial law. "The absurdity of this dispute and the millions of pounds of wasted money propels me to take action," she explained. "I hand in my notice and swap comfort for freedom," she finished.
Speaking to Legal Cheek, Pulimood, who is now a caseworker in immigration, explained her motivation for sharing her story. "I have thought about writing in general for some time," she said.
"I feel like I've had lots of ups and downs throughout my career and I thought perhaps some people would like to know that even if others may appear to have everything figured out, career paths are not always smooth and they are often fraught with self-doubt or indecision," she explained, adding, "Very often they are also not linear!"