Zakaria Dada awarded a British Empire Medal for community efforts during Covid-19, and tells Legal Cheek of his appreciation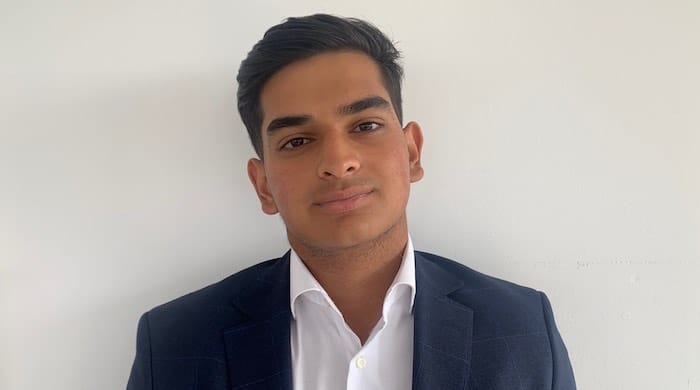 A UCL law student has been recognised in the 2023 New Year Honours List for community efforts during Covid-19.
Zakaria Dada received a British Empire Medal (BEM) after setting up a group providing food and supplies to vulnerable people in his local area during the pandemic.
The group, called Merton Mutual Aid, is based in the South London Borough of Merton and gained 1,000 members within its first three days.
It brought together volunteers to assist local residents with everything from prescription and food drop-offs to handing out PPE and delivering radios to care homes.
Dada is in his final year at UCL where he has been studying for an LLB since September 2020. He was completing his sixth-form studies when the pandemic began and was still involved in the organisation when he started at UCL.
The BEM is awarded for 'hands-on' service to the local community and entitles the holder to use the letters 'BEM' after their name.
"It was a great honour to receive the medal," he tells Legal Cheek. "Whilst appreciation and honour weren't on my mind when I started the organisation, it is very much appreciated and I want to share this honour with all the amazing volunteers in Merton who assisted the organisation."
Dada also received a letter of commendation from London mayor, Sadiq Khan, along with a Points of Light award from Boris Johnson, the Prime Minister at the time.
He ran as a Labour councillor candidate in the 2022 local elections for the London Borough of Merton (Wimbledon), coming very close to being elected at just 62 votes below the winning candidate.
Dada has since led another project organising furniture donations for people living in temporary accommodation.
He plans to continue volunteering later in life, but for now, his focus is on graduation and the next steps in his legal career. "I would like to go into commercial law and I am currently in the application process," he says, adding: "My aim is to be qualified as a solicitor."
Other legal individuals to make this year's list include Taylor Wessing partner Saleem Fazal, who was awarded an MBE for services to the LGBTQ+ community and Gowling WLG paralegal Shah Begum, awarded a BEM for her work improving diversity and inclusion at the Birmingham 2022 Commonwealth Games.