Participants use VR headsets and interact via avatars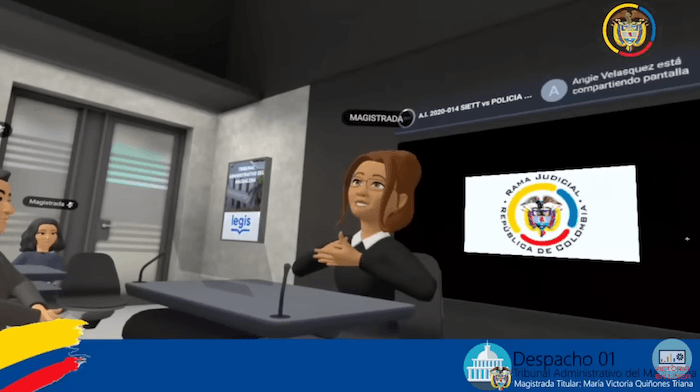 A Colombian court case was recently heard in the metaverse with participants using virtual reality headsets and interacting via avatars.
Magistrate María Victoria Quiñones Triana of the Administrative Court of Magdalena granted the hearing which was heard using Meta's Horizon Workrooms on Wednesday, and live-streamed on YouTube (below).
The hearing was conducted in Spanish, with the Colombian magistrate reportedly instructing participants to secure Oculus Quest 2 eyeglasses and configure their avatars in advance. However, those without access to VR headsets are understood to have had the option to take part via a standard video call.
The magistrate instructed participants to enter a verification code to prove their identities and ordered regular breaks during the two and half hours proceedings.
She is also said to have consulted the artificial intelligence tool ChatGPT on whether to allow the case to be held in the virtual setting, asking it questions such as: 'What is an avatar?'
Courts around the world seem to be pushing the boundaries of new technologies. In September, Siming District Court in Xiamen, China reportedly heard two cases in the metaverse.
Meanwhile, Colombia was in the news again this month after a judge, who presides over the First Circuit Court in Cartagena, said he used ChatGPT to assist in his legal decision. The South American country passed legislation last year enabling the use of emerging technologies in judicial proceedings.