Suits' Rachel Zane ranked among TV's most influential characters
Meghan Markle's character sent Google searches for 'paralegal career' soaring, new research shows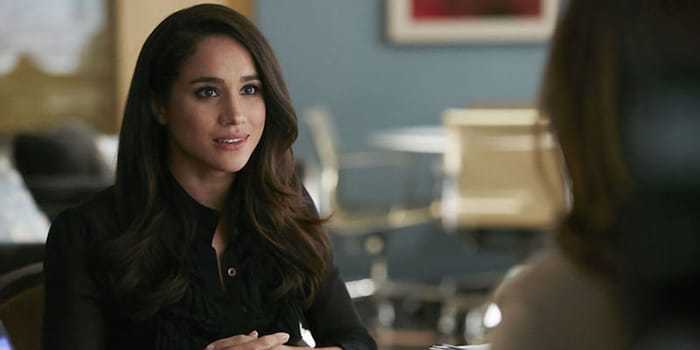 Meghan Markle's character on legal TV drama Suits inspired a wave of Brits to consider pursuing a career as a paralegal, according to new research.
An analysis based on nationwide Google searches has revealed the jobs held by onscreen characters that impact UK viewers the most.
The research looked at the jobs held by the main characters across over 200 popular TV shows and films, and cross-referenced this with national search data to identify any related rise in interest from viewers inspired by the characters.
Markle portrayed Suits character Rachel Zane, a paralegal whose story arc in the series sees her achieving her dream of attending law school and starting her own law firm.
Search interest in paralegal and law careers spiked after she appeared in the series, with her first appearance in the show's pilot triggering a 5,300% uptick in Google searches for 'paralegal' and 'paralegal careers'.
By comparison, main character Mike Ross proved significantly less influential with searches for 'lawyer jobs' rising by just 6% over the same period.
The most inspirational characters overall were Emily in Paris marketing executive Emily Cooper and stockbroker Jordan Belfort from The Wolf of Wall Street, according to the research undertaken by casino Slotbox.
Of the 200 most popular shows, 3.3% had lawyers as the job role of the main character and the profession was ranked sixth most inspirational profession on TV, behind chefs, secret agents, musicians, journalists and at the top, detectives.
This is not the only attempt to understand the influence of media on career choices. A survey recently found over 50% of law firm workers felt legal TV shows swayed their career choice.