Research suggests assigning experts to correct misinformation and double-check claims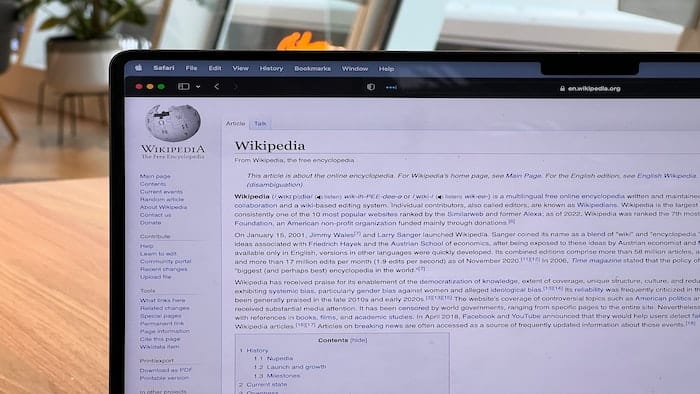 Judges who use Wikipedia could inadvertently be spreading false information and producing bad judgments, researchers have warned.
Boffins at leading US and Irish universities have published an update on research reported by Legal Cheek last year, which suggests that senior judges are using the free encyclopedia site when drafting decisions.
They found that when the rulings featured in Wikipedia articles they were more likely to be cited as a precedent by judges in subsequent decisions. They further found that the language used in these articles influenced the language used in judgments.
The researchers — from MIT, Cornell and the National University of Ireland, Maynooth — have now warned that a reliance on user-generated articles, which often contain false or incorrect information, can have "profound effects" on "important social outcomes", and that "greater attention should therefore be paid to ensuring that they contain the highest quality of information".
Whilst the study was based on articles about Irish Supreme Court rulings, the same outcomes are thought to be applicable to British and US courts.
The influence of Wikipedia articles was only detected in the judgments from the Irish High Court, or their staff, and not the Appeal or Supreme Courts. Researchers suggest this is the result of higher caseloads and greater time pressures in the High Court.
Law is not the only field to have encountered this issue which is already acknowledged in science and medicine. The National Institute for Health Research appointed a so-called 'Wikimedian in Residence', to combat the issue by disseminating medical research and increasing the accuracy of Wikipedia's medical content.
The authors encourage the use of similar initiatives in law, including specific roles to correct misinformation and double-check claims.
The update follows another report of unusual judicial assistance after a judge in Colombia admitted to using AI tool ChatGPT to help with a court ruling.
Judge Juan Manuel Padilla Garcia apparently employed the chatbot to ask legal questions and included its full responses in his ruling in a dispute between a health insurance company and the guardian of an autistic child.